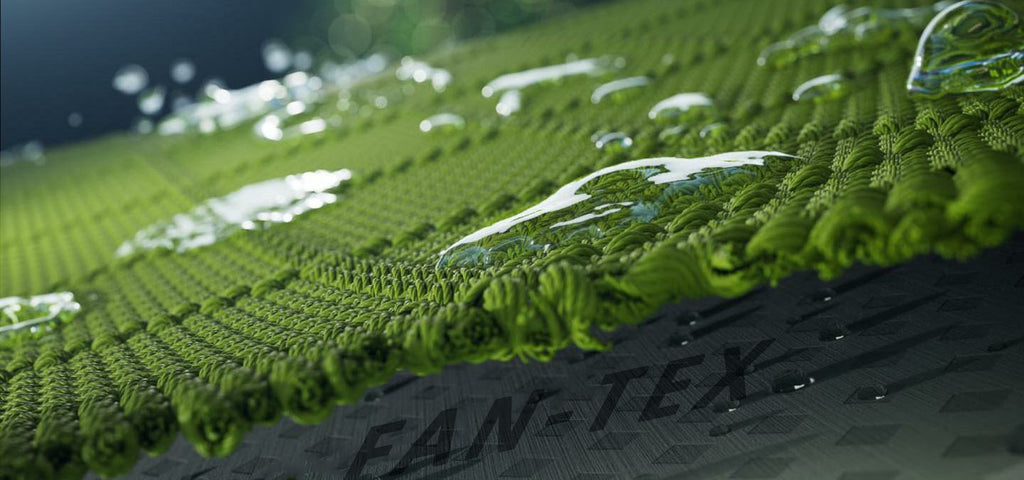 Warm winter gloves for your daily commute, or waterproof gloves with great grip for skiing. Gloves and accessories made with our product technologies keep you warm and dry in cold weather, while still being breathable for when the weather - or your hands - gets warmer.
ENDURING WEATHER PROTECTION AND COMFORT– EVEN IN HARSH CONDITIONS
HOW IT WORKS
THE FAN-TEX◎MEMBRAN E 
 This  membrane is an ultra-thin protective layer integrated directly into your gloves. The billions of pores in it are 900 times larger than water vapor molecules, which  means that sweat vapor can easily escape, so your hands don't get clammy and uncomfortable, even when you're working hard.
HOW IT WORK S
COMPLETELY WINDPROOF
Fleece and other textiles are often called windproof-but even light wind can get through them. When it comes to calling some windproof, we have different, higher standards than .most. The FAN◎ membrane is rigorously tested to prove that no wind can get through. So you can be confident your hands will be completely comfortable and protected, even in strong, cold winds.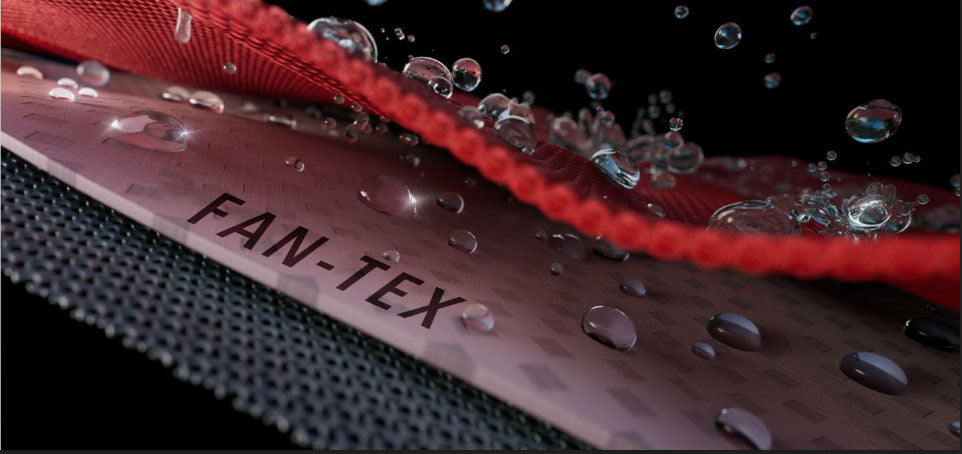 GLOVE TESTING
MCTi Every glove is subject to a series of performance tests in Fan-Tex labs. Only if a product meets our exacting and rigorous standards. Only if a product passes, matches, or exceeds our high-as-it-gets quality standards can it be produced in one of our partner's certified factories.
 How do we test gloves for water resistance
THE WHOLE-GLOVE BREATHABILITY TEST

Hot steam is pumped through the glove, which is weighed before and after the test. By measuring the amount of water vapor that escapes from the glove, we can determine how breathable the glove is.
THE WHOLE GLOVE LEAK TEST
All gloves in the original FAN-TEX products test uses pressurized air to ensure waterproof integrity. Air bubbles detected in the water means the glove is leaking, so it will not pass the test.
This ensures that lining and finger inserts are securely attached to the shell of the glove so they don't get pulled out when the glove is taken off. This test ensures appropriate dexterity in the glove.
This test measures the water repellency of the outer material. The fewer water droplets that stick to the fabric the better, since poorly protected fabrics soak up water, become heavy, and cause heat loss.