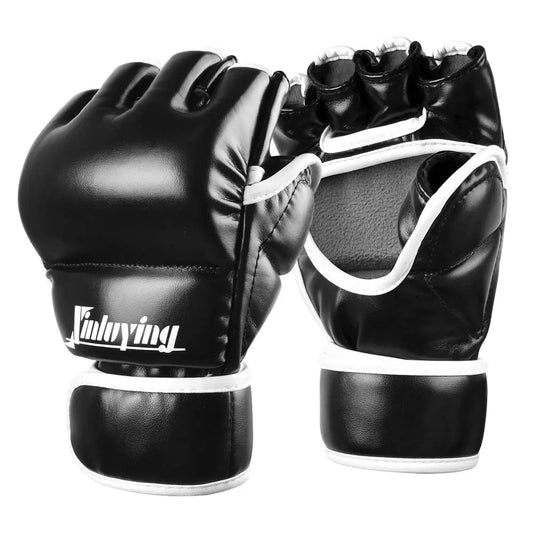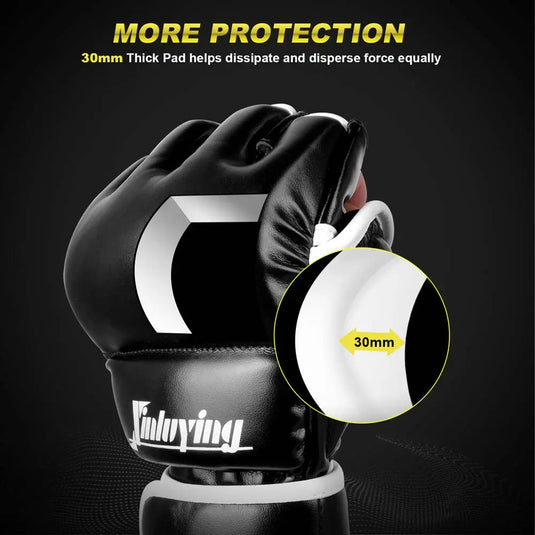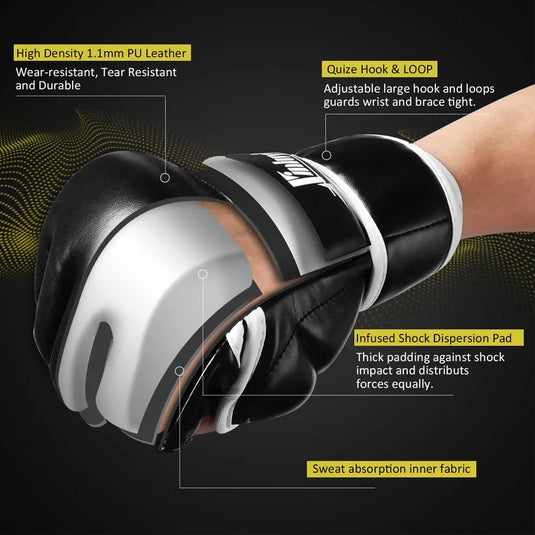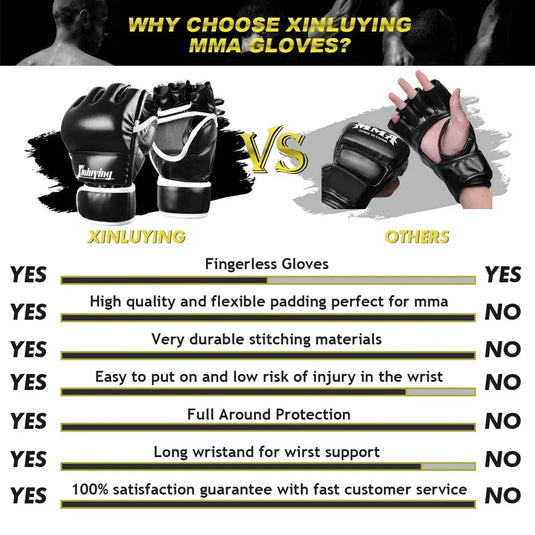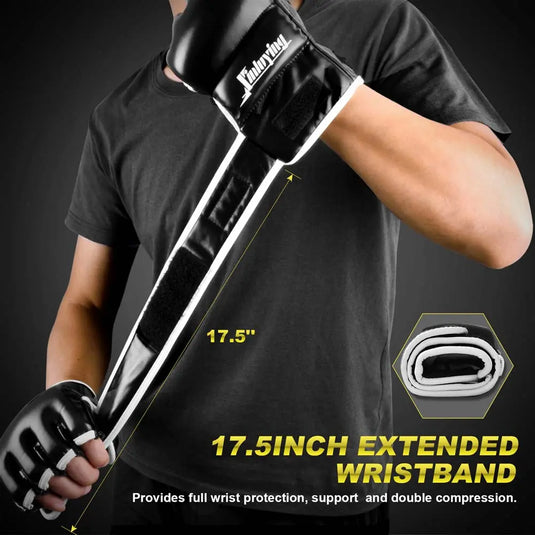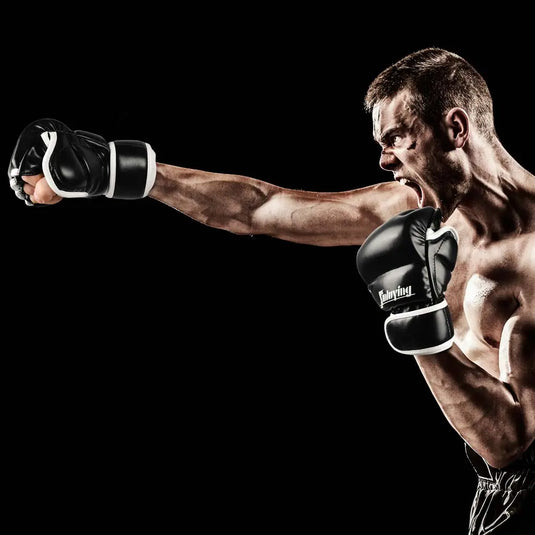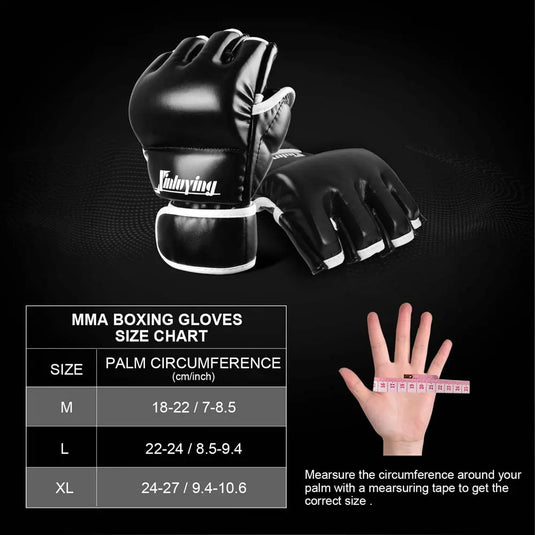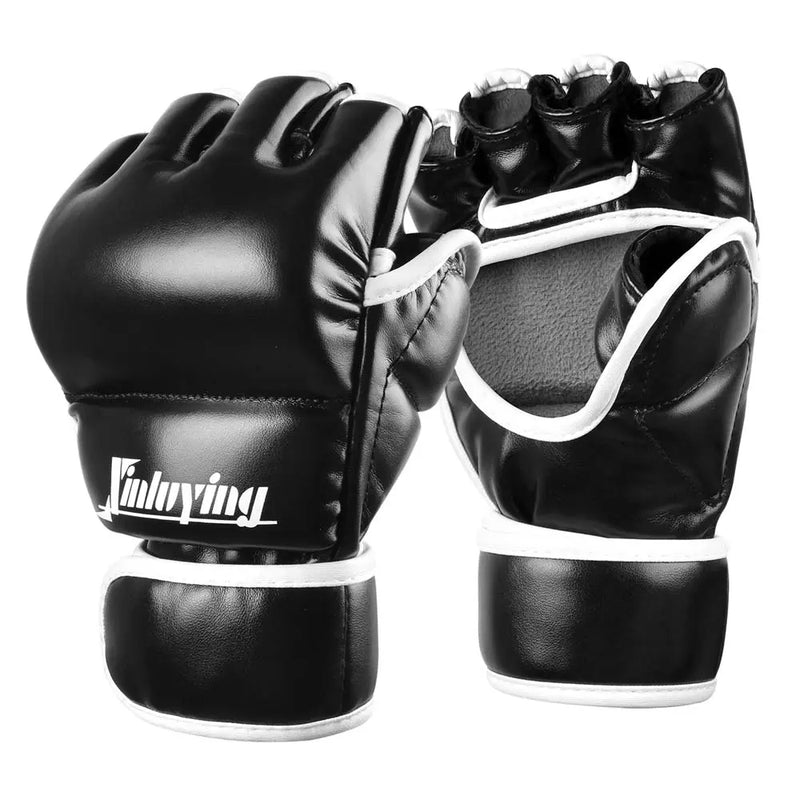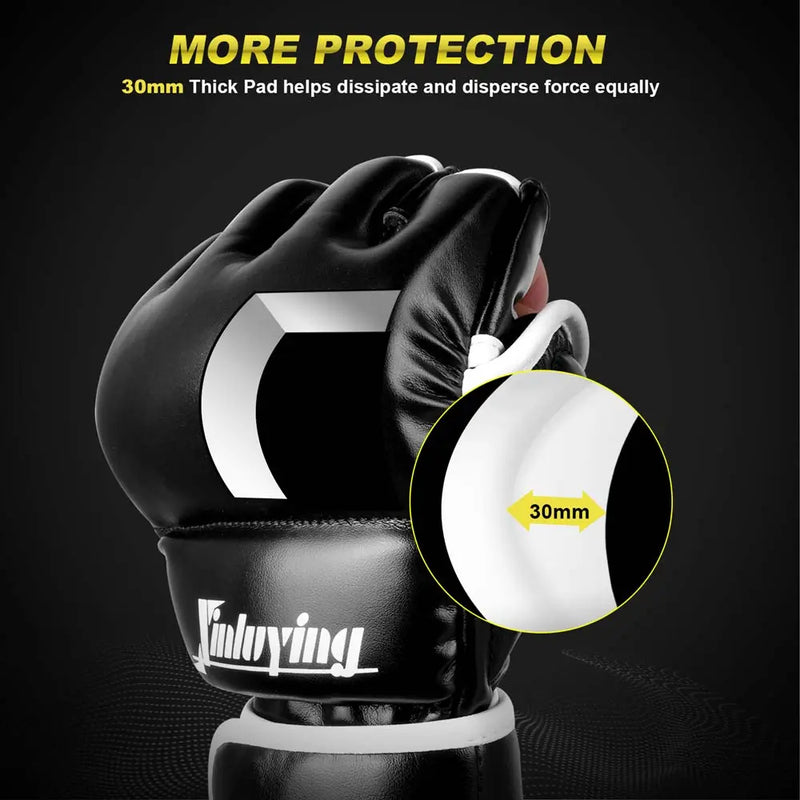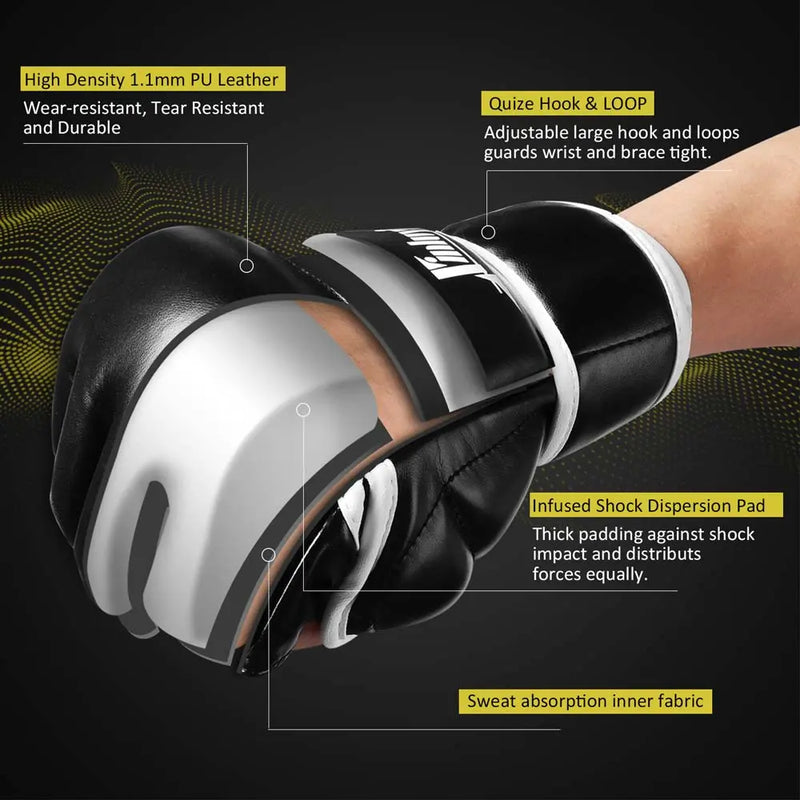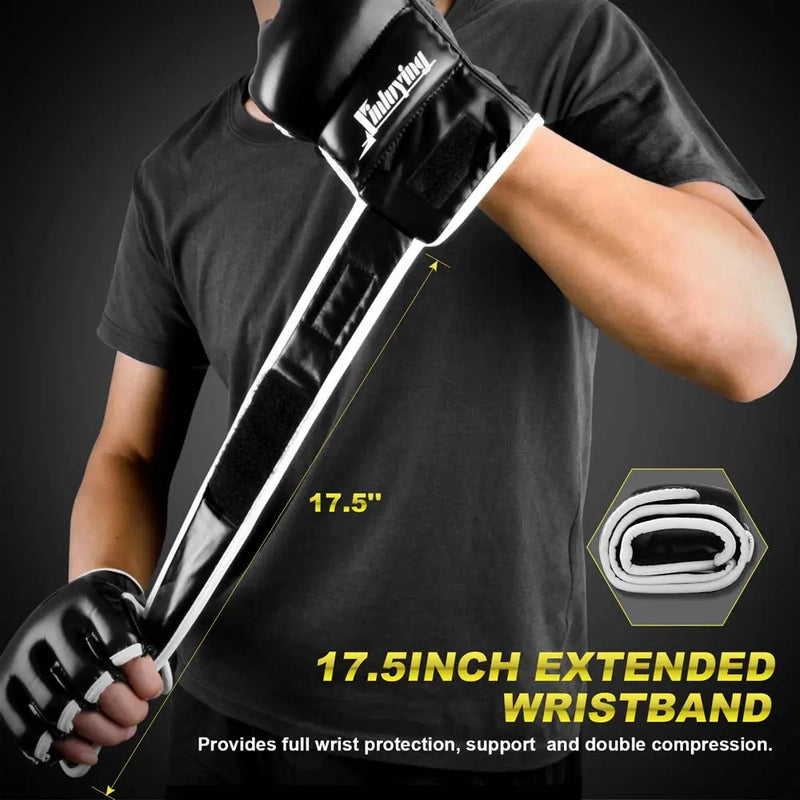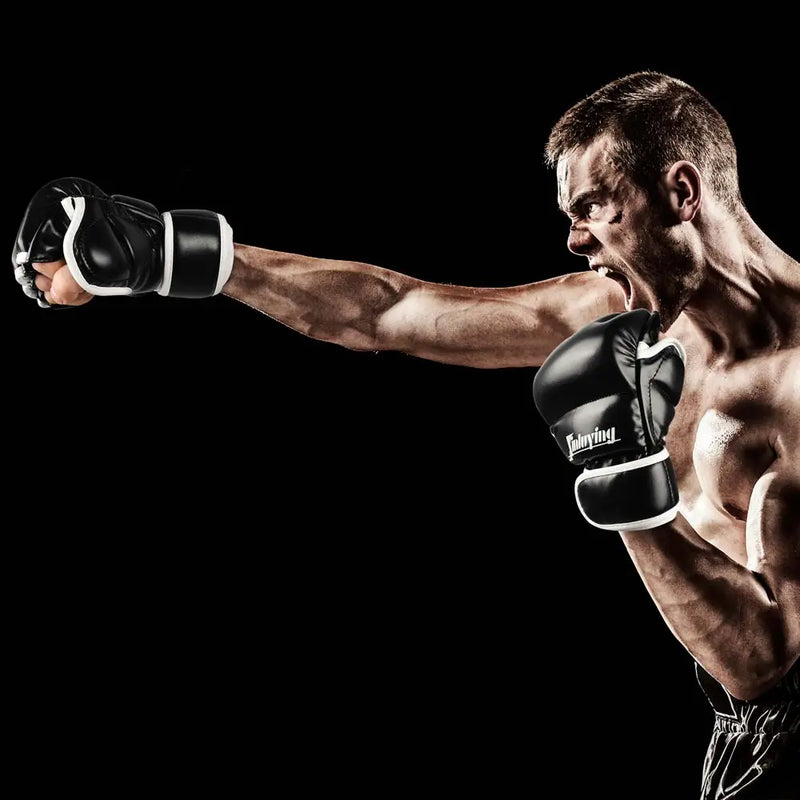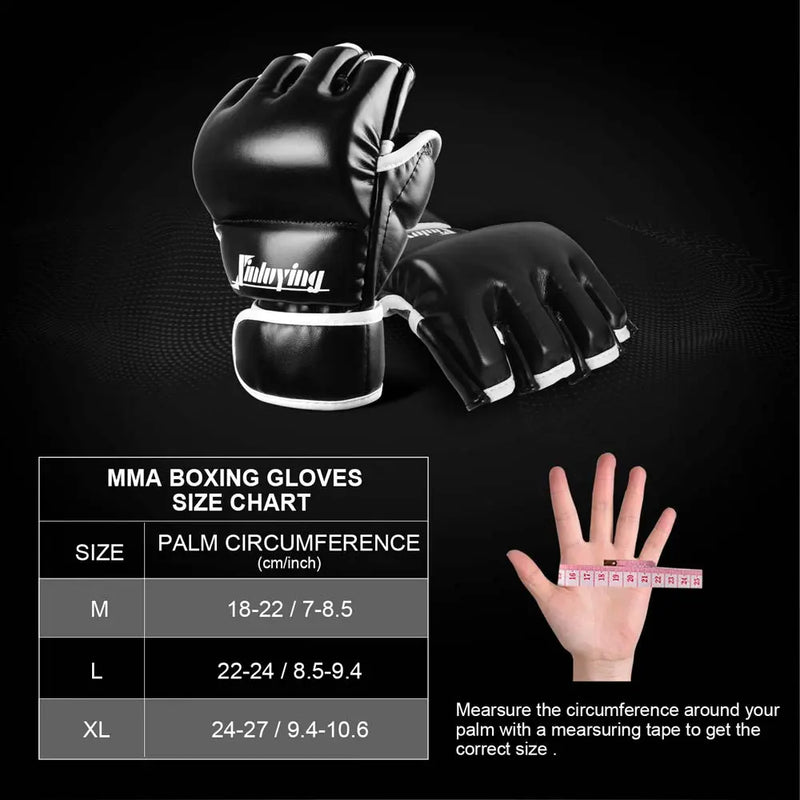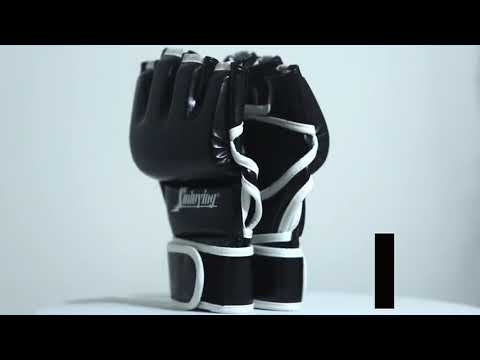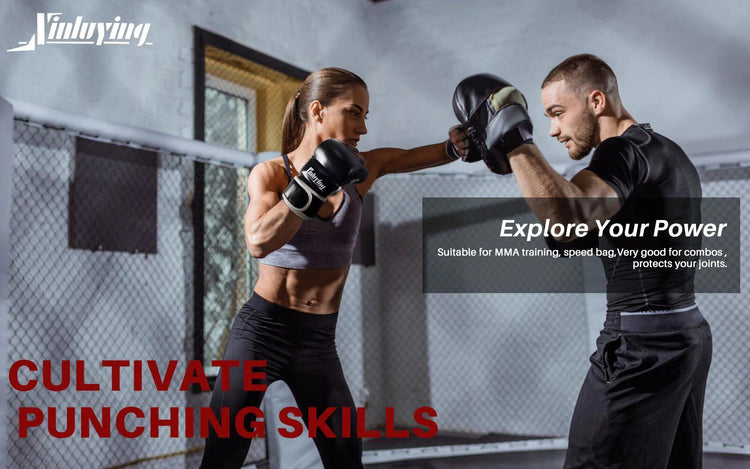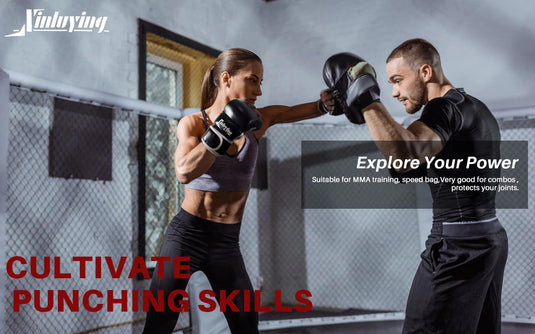 Xinluying MMA Gloves for Men Women
These Xinluying mma gloves are designed with premium integral forming eva fist padding and explosion proof leather. It provides more effectively defense and distribute shock impact quickly and equally. Extended wristband ensures a fast and powerful punch to defend your opponent without sprains. High density foam filling with thumb fixation keep your punch more accurate and faster in sparring games. It also maintain a strong and firm grip with the cuved shape.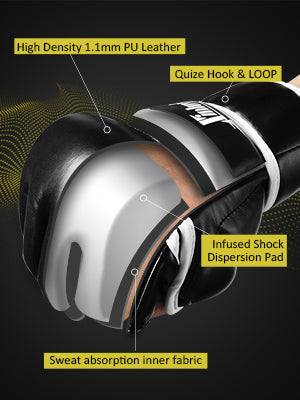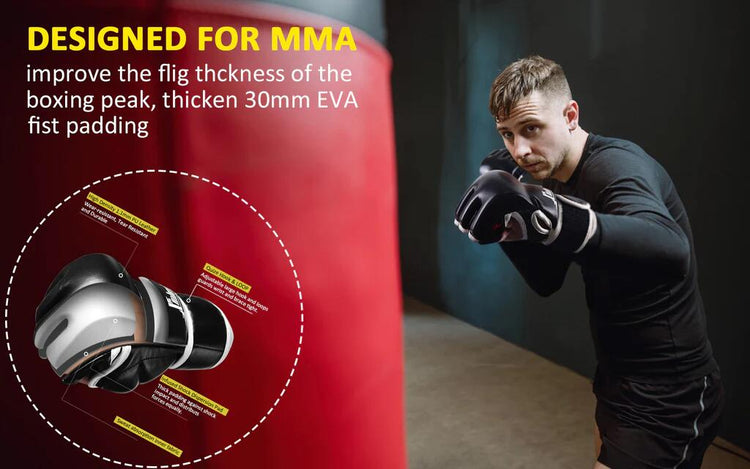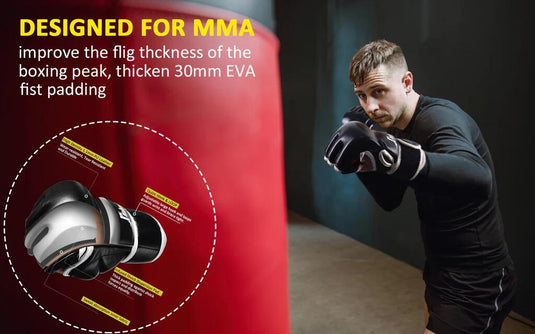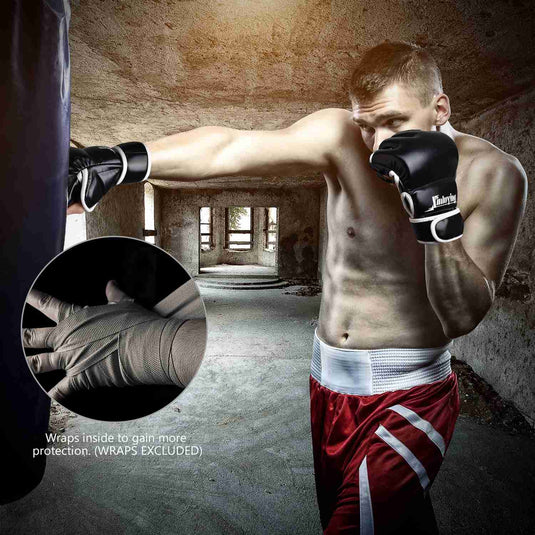 Better to Wrap Bandage Before Wearing MMA Gloves
To choose a quality mma gloves can effectively protect your opponent, while wrapping the bandage in the fist can effectively protect your wrist, hand bones and joints, and avoid blood vessel collapse due to congestion and swelling caused by boxing. At the same time, it can make the gloves fit the hand better and help the boxing force.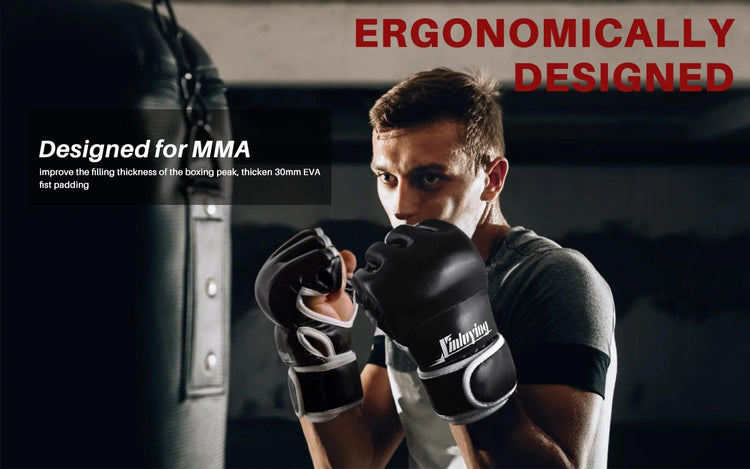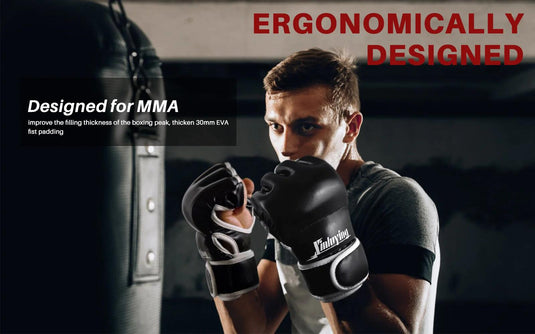 45cm Extended Wristband
With triple the support and brace, our extended wristband ensures you can punch with speed and power without the fear of spraining or injuring your wrist.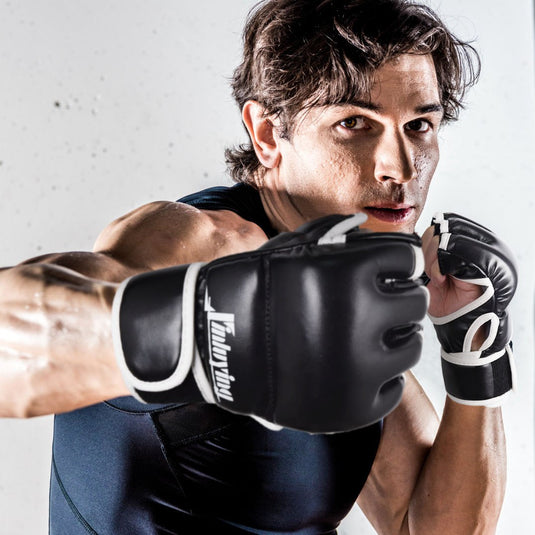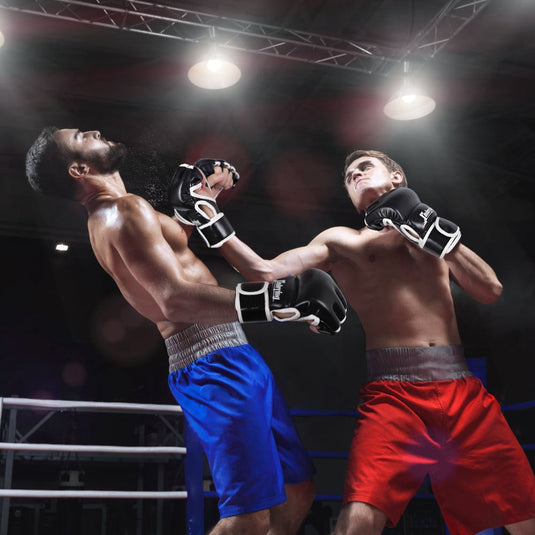 Why choose our MMA gloves?
At Xinluying, we believe in quality and innovation. We have carefully designed our MMA gloves to provide you with the best possible training experience. Our gloves are not only durable and comfortable, but they also offer superior protection for your hands, ensuring you can train harder and longer without fear of injury.

So if you're looking for a pair of gloves that will help you take your training to the next level, look no further than Xinluying MMA gloves. With our gloves, you can train with confidence and achieve your goals like never before.