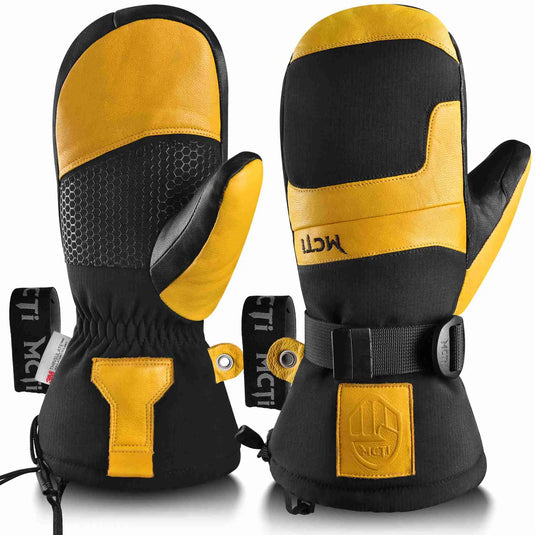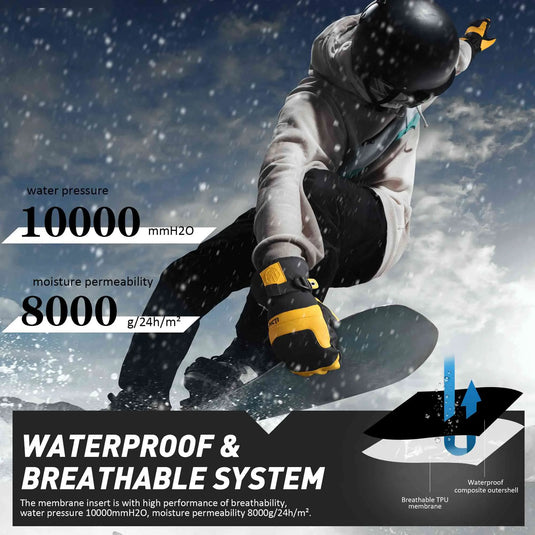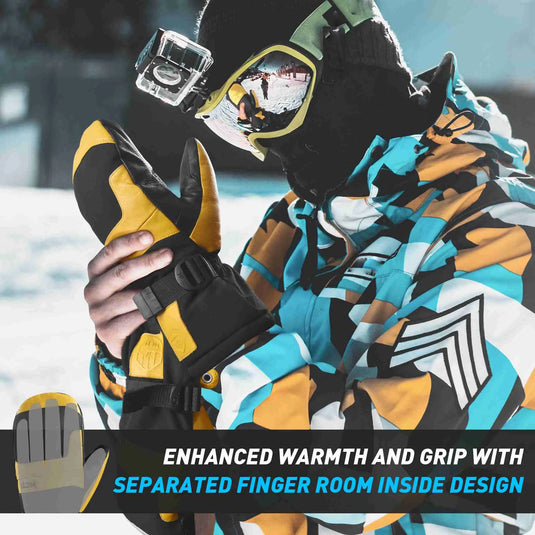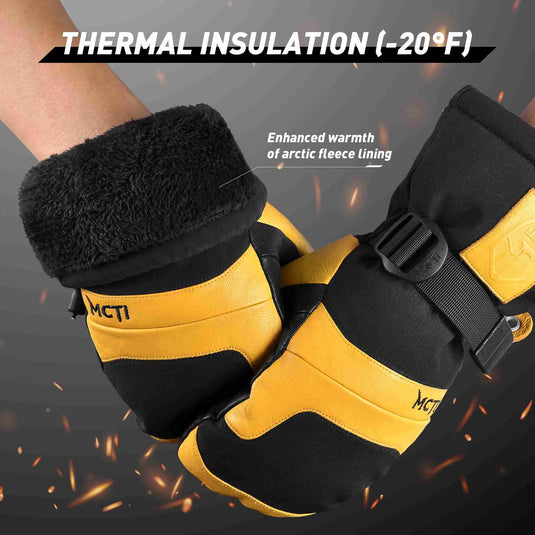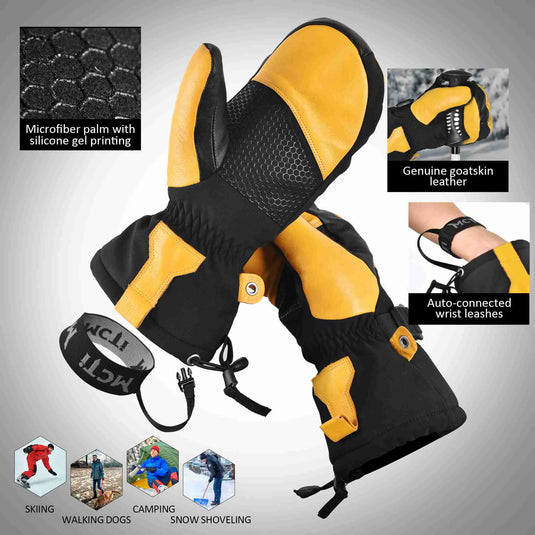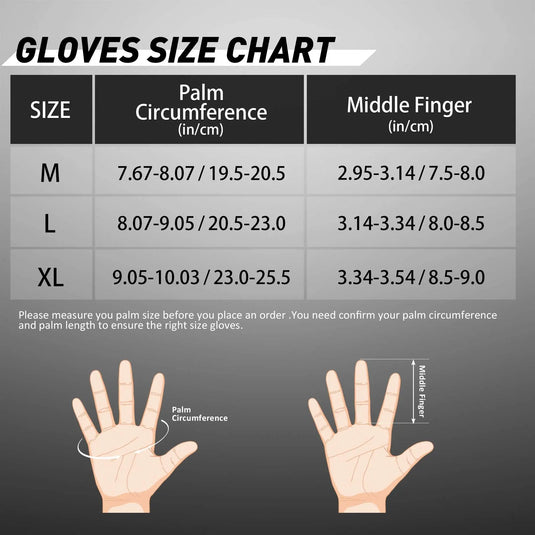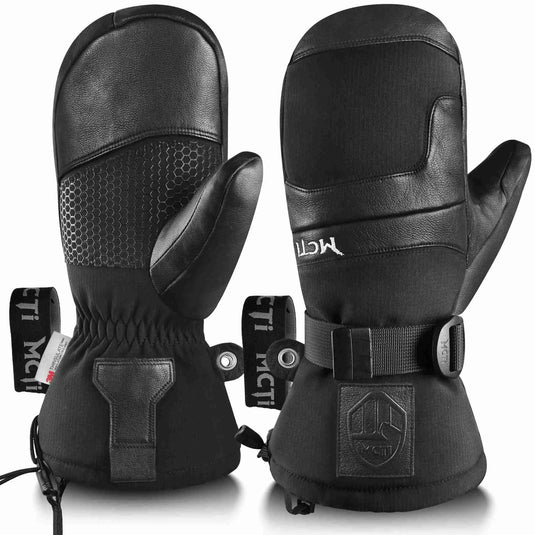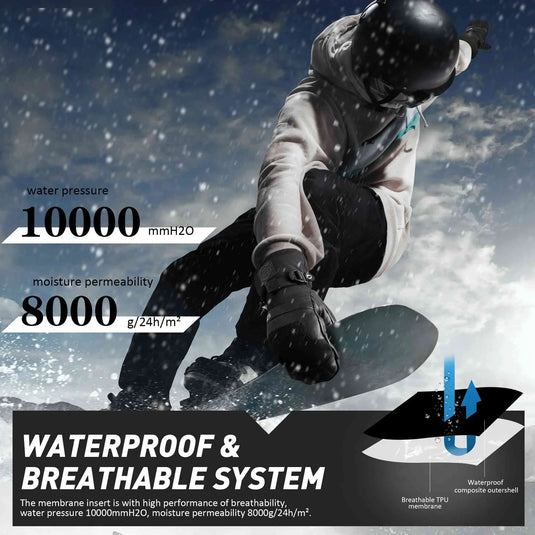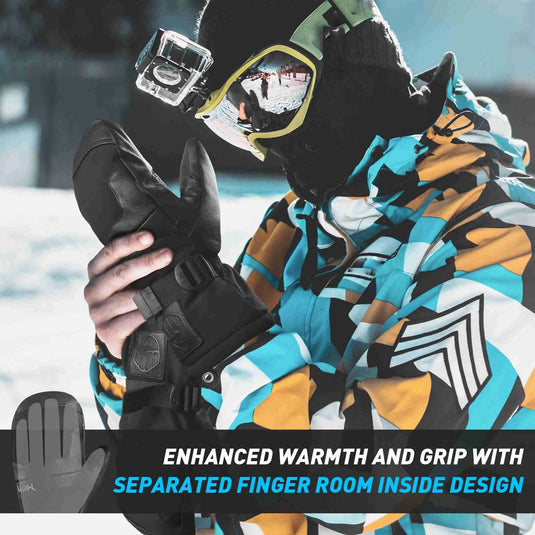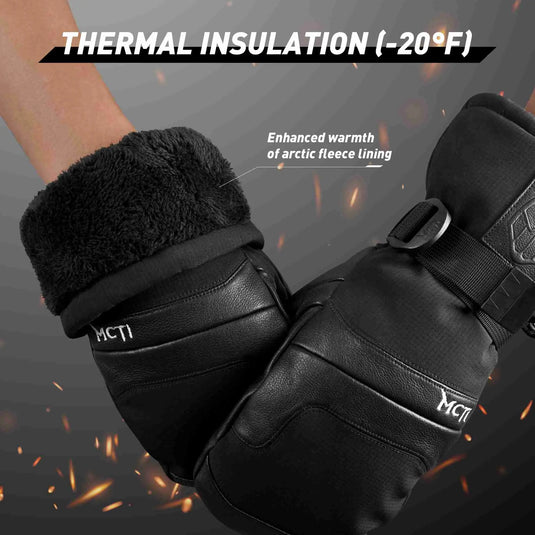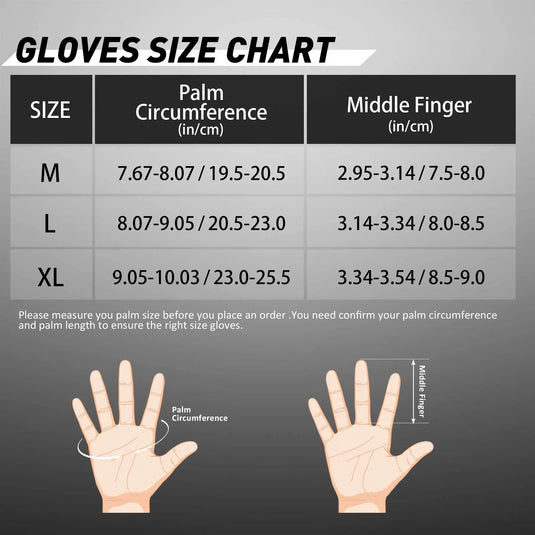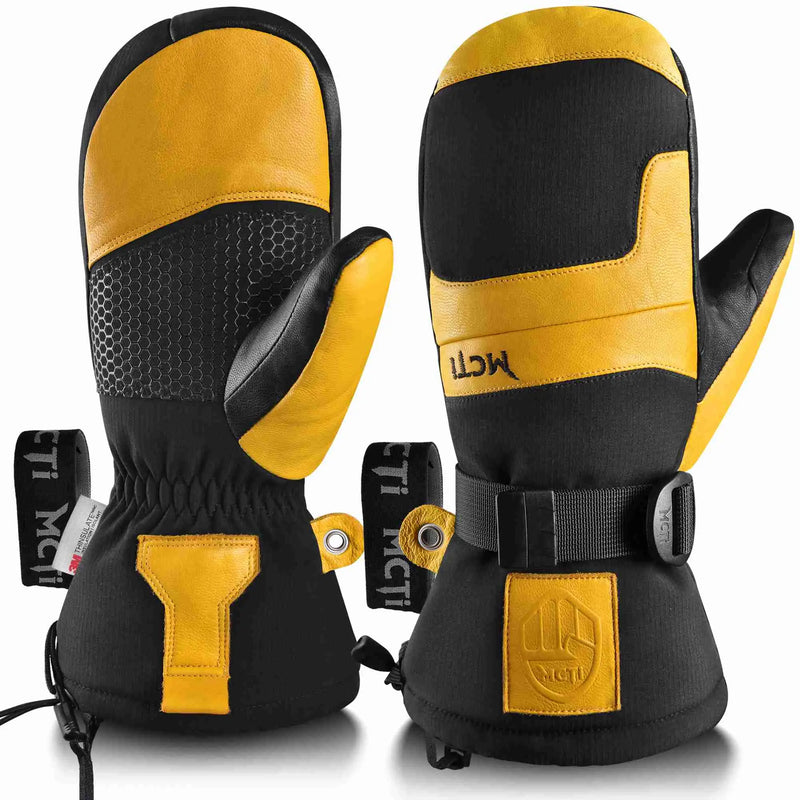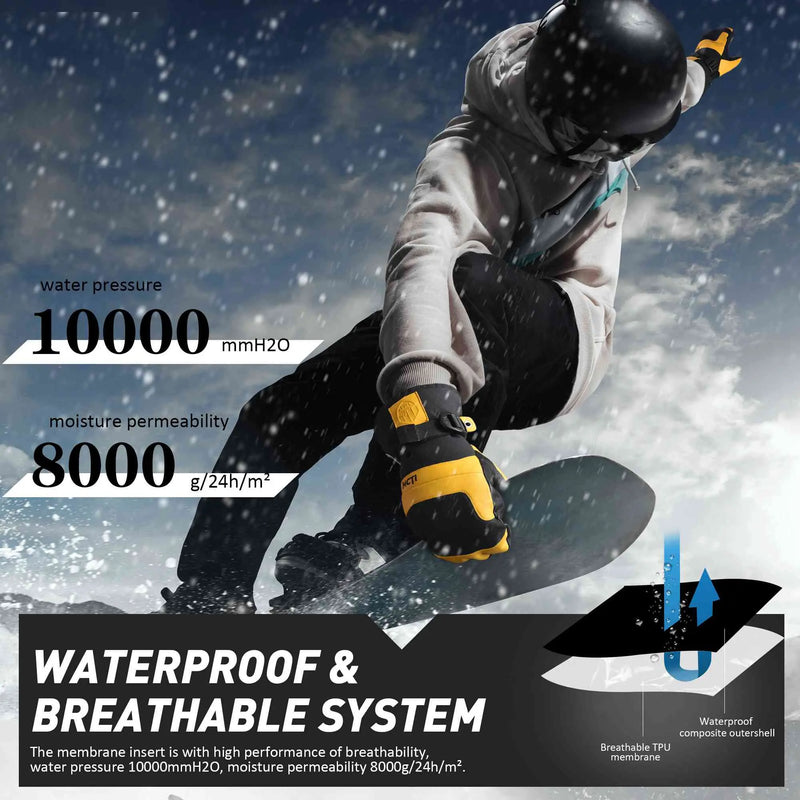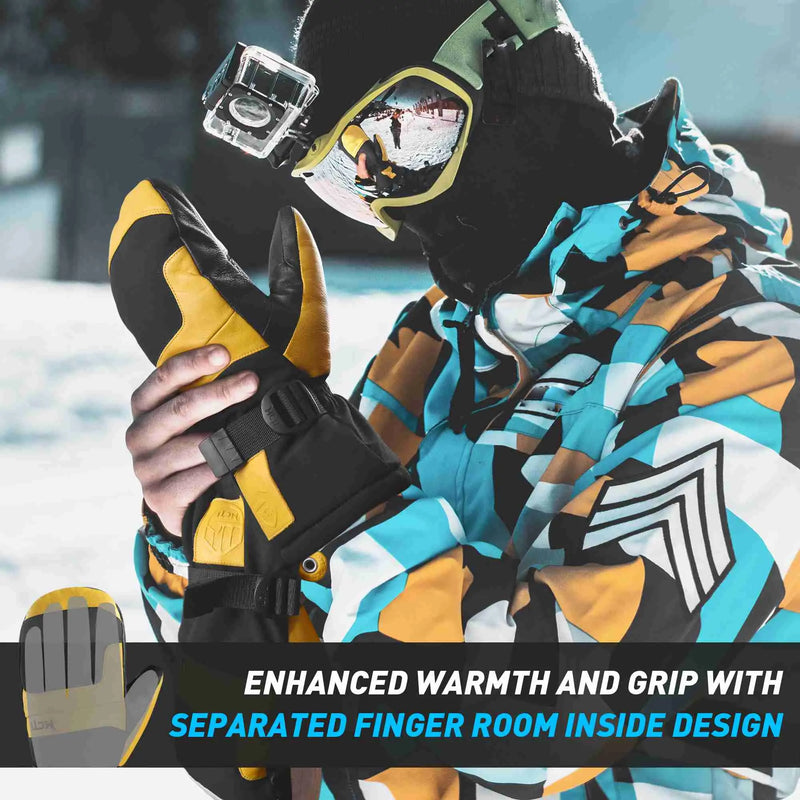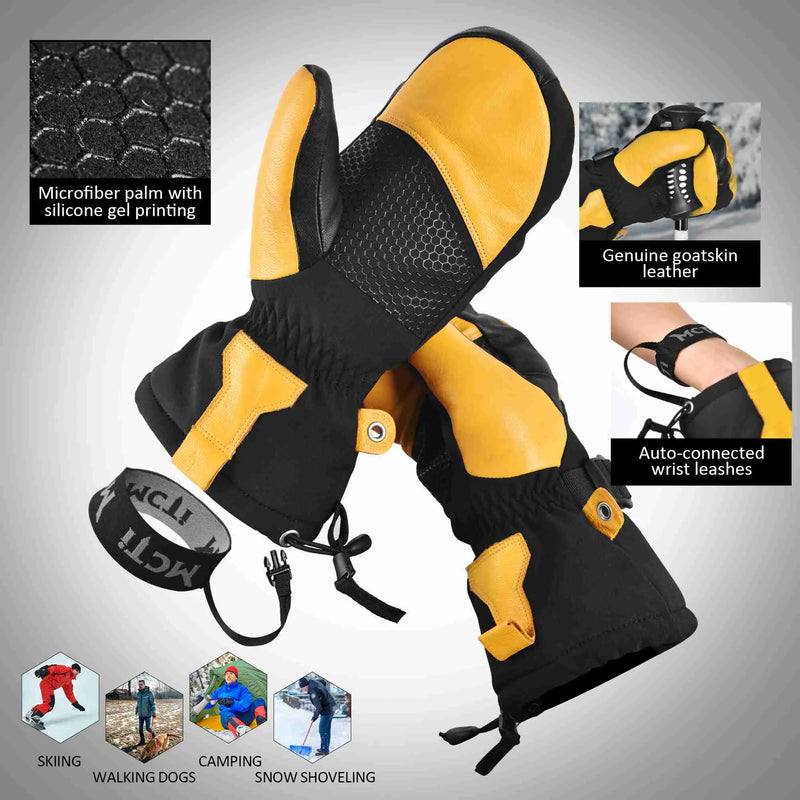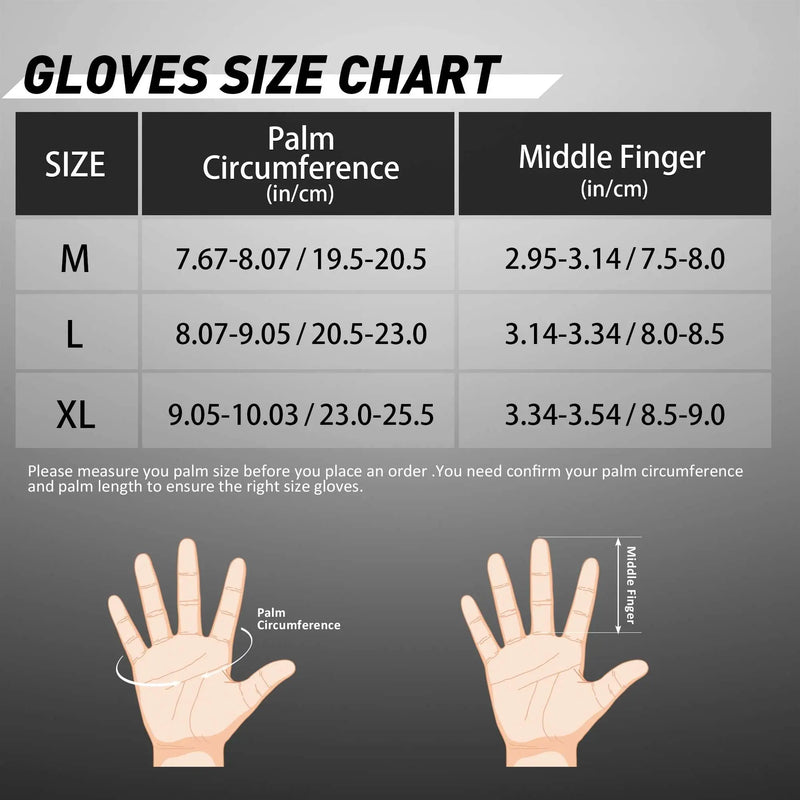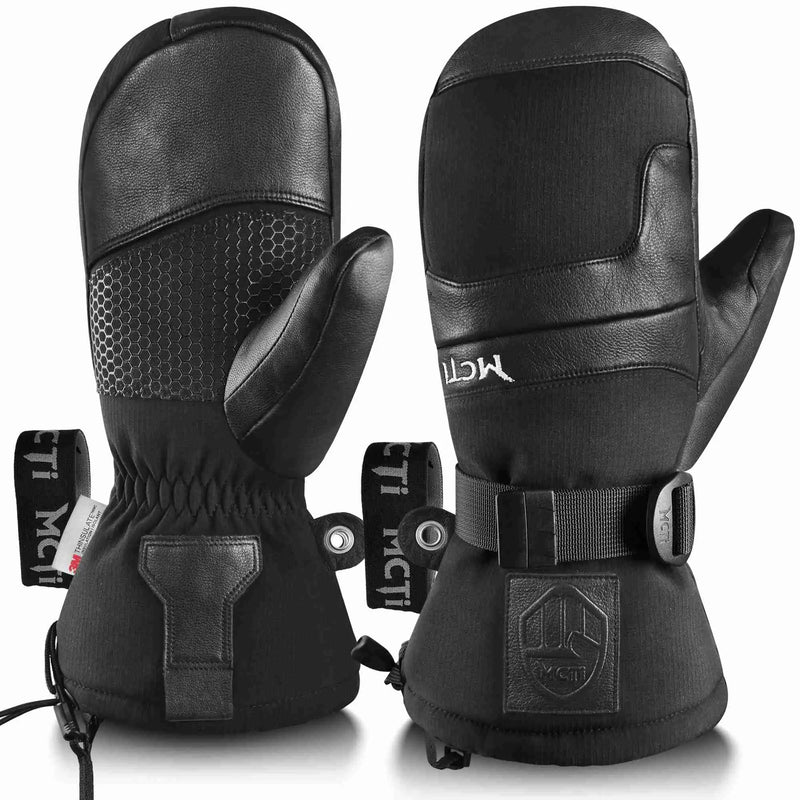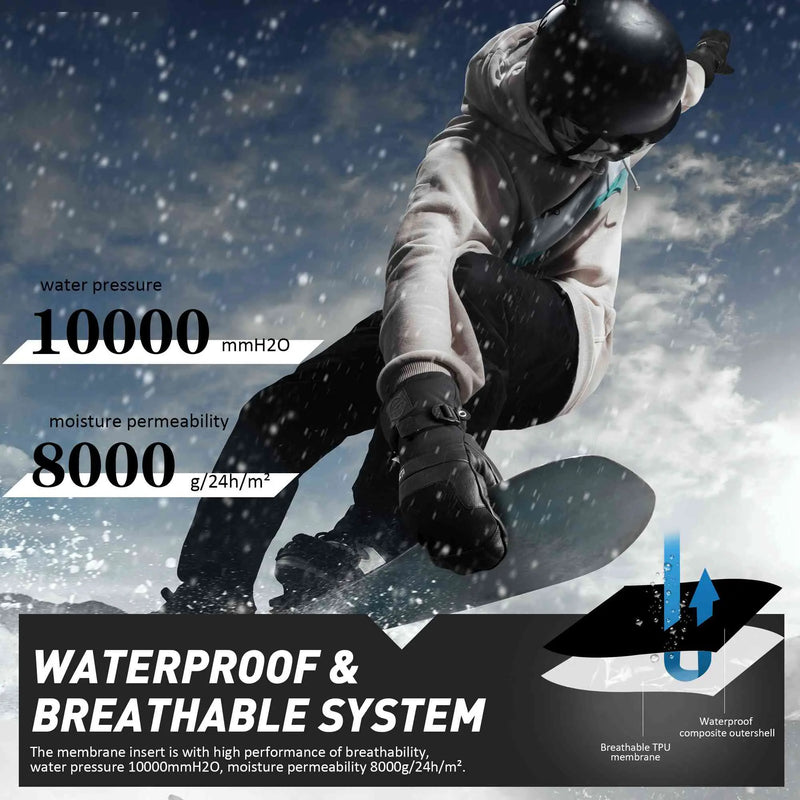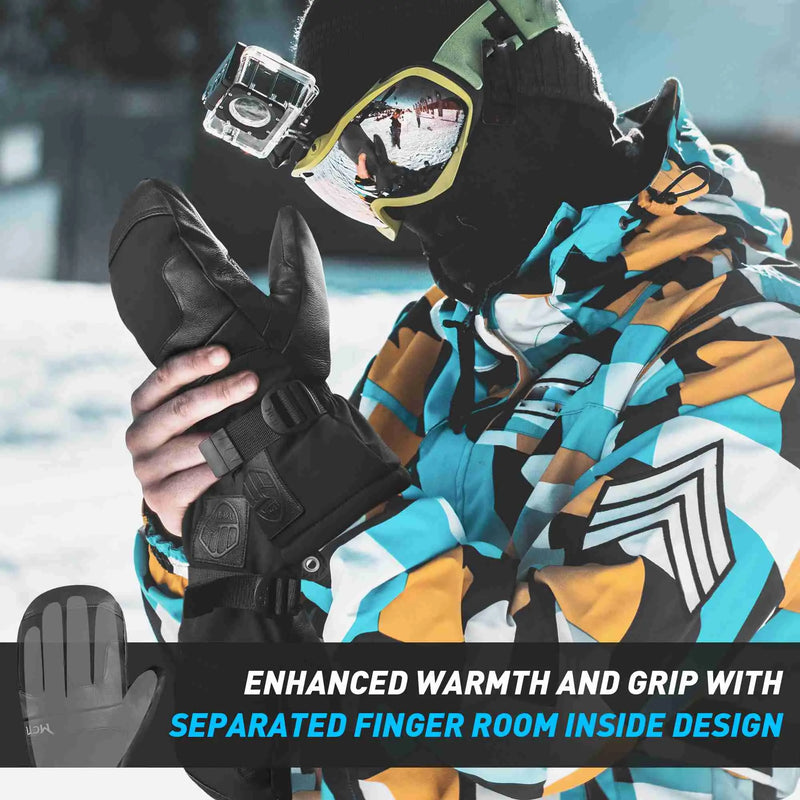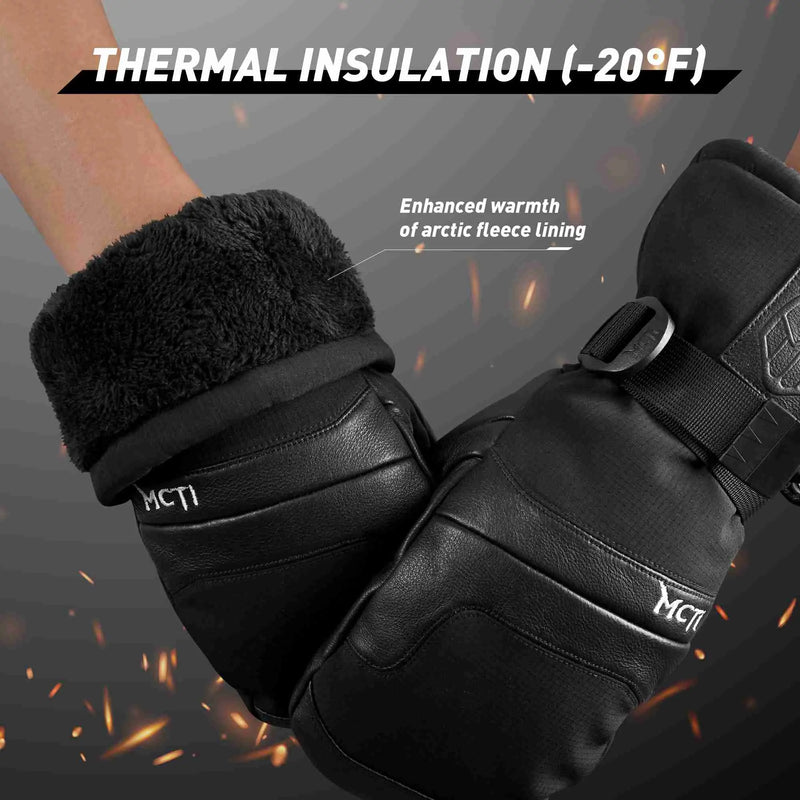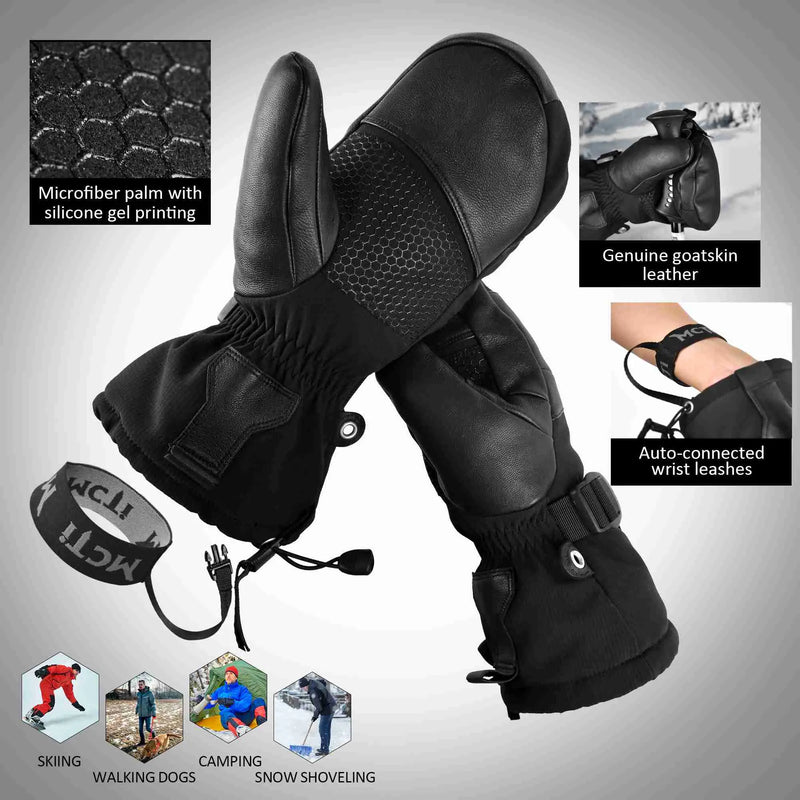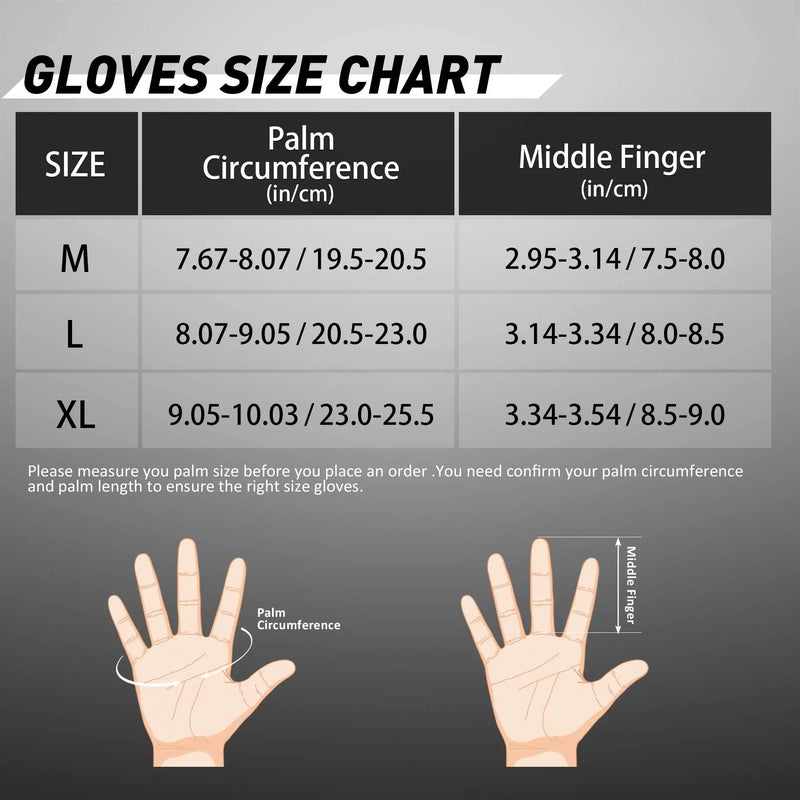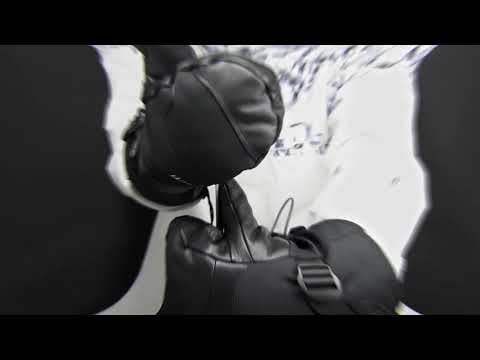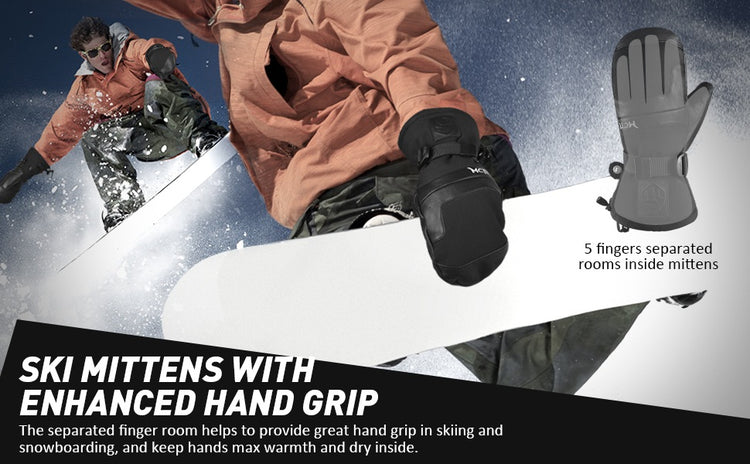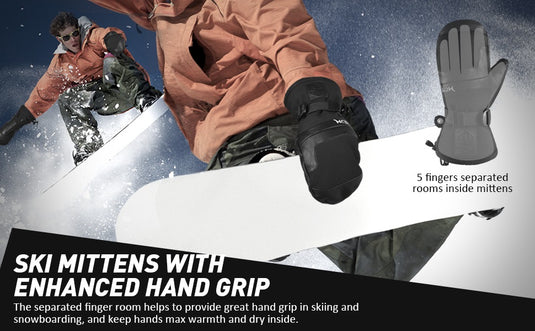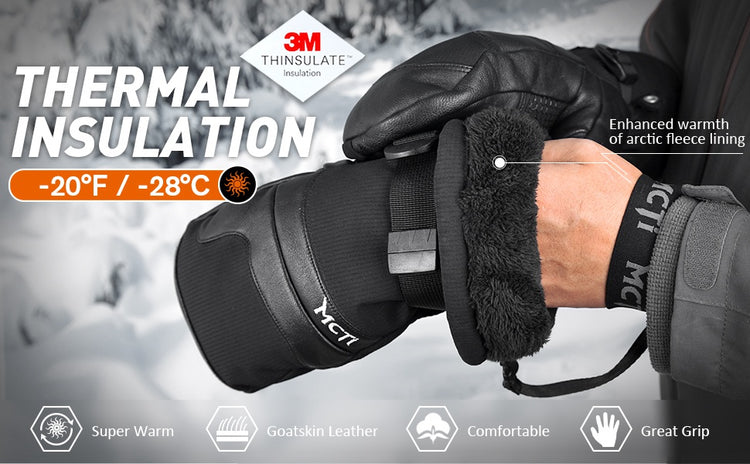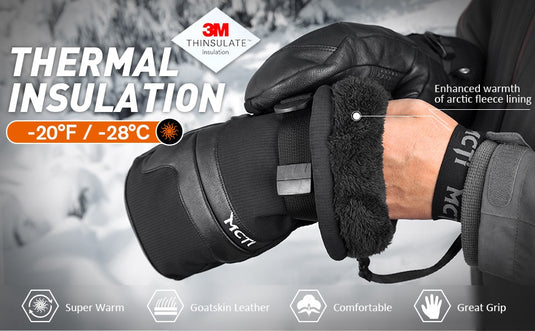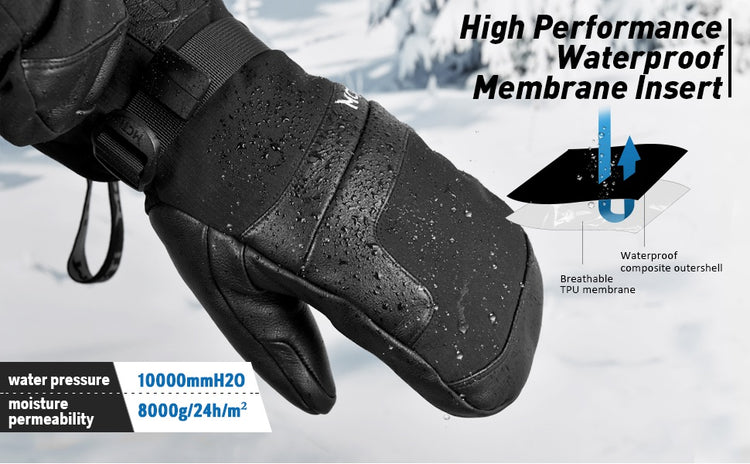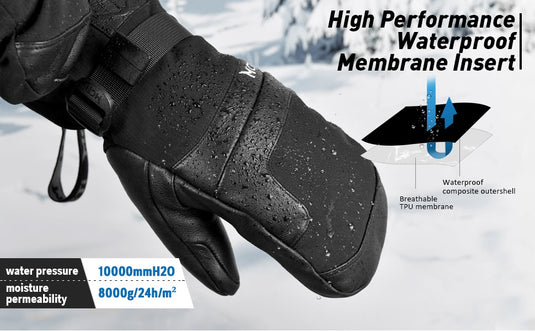 MCTi Goatskin Leather Ski Mittens
Looking for a better grip on the slopes? MCTi's Winter Snowboarding Mittens with inner gloves and silicone gel palms offer a stronger grip, so you can conquer those steep slopes with confidence.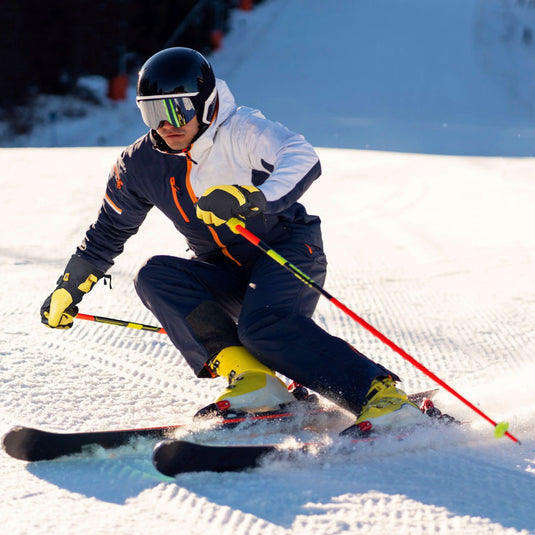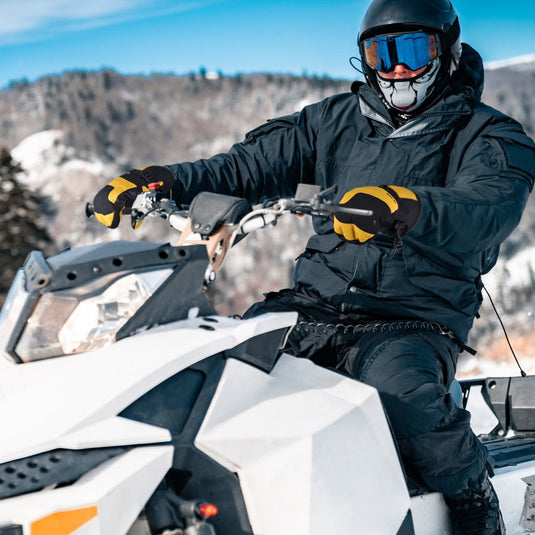 Warmest Ski Mittens
These ski mitten is designed for snowboarders who is ehthusists about freeride and freestyle. Superior goatskin leather works together with separate finger room inside to provides great dexerity and wear esistence. Thermal insulation could keep hands warm in around -20℉. It is also a great choice for skiing, snow sledding.