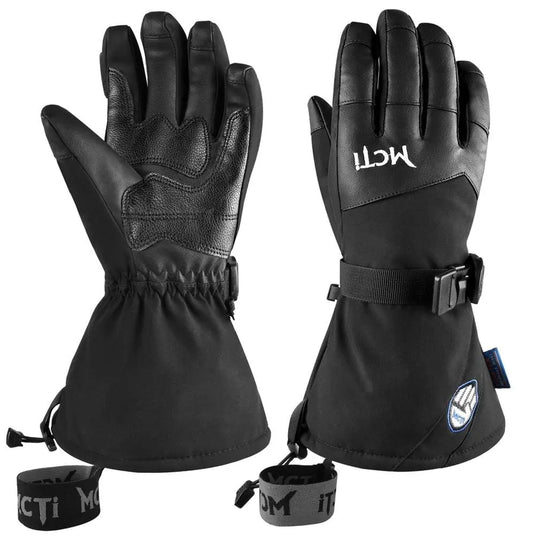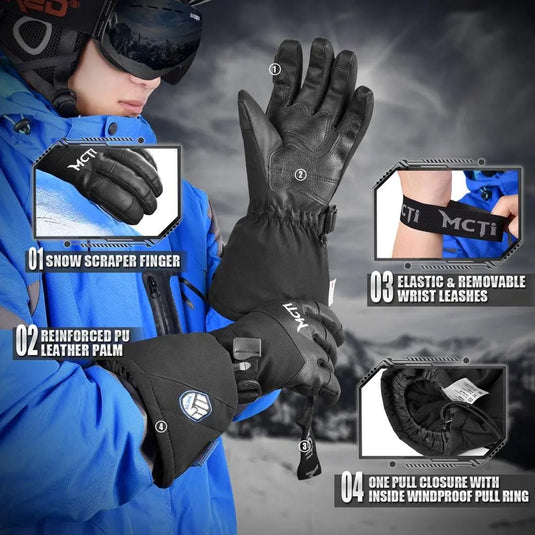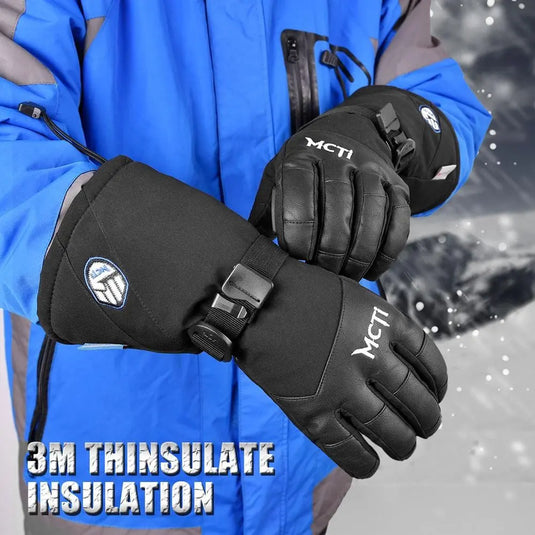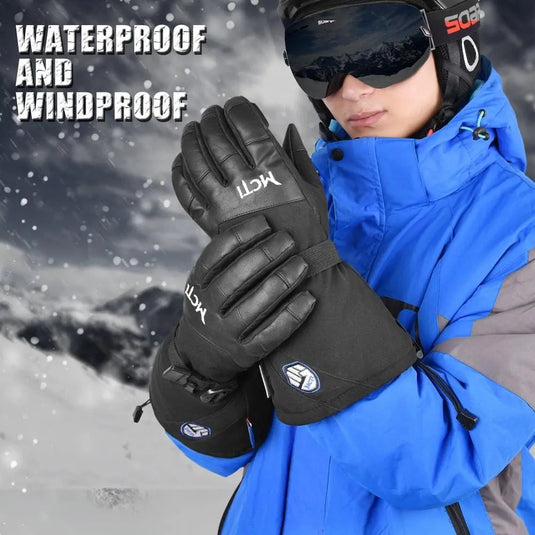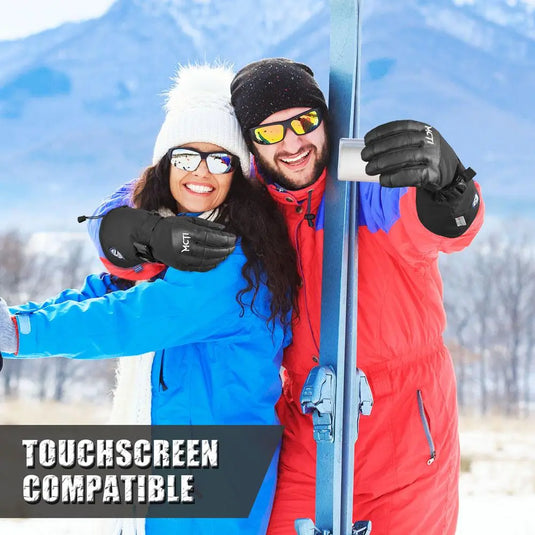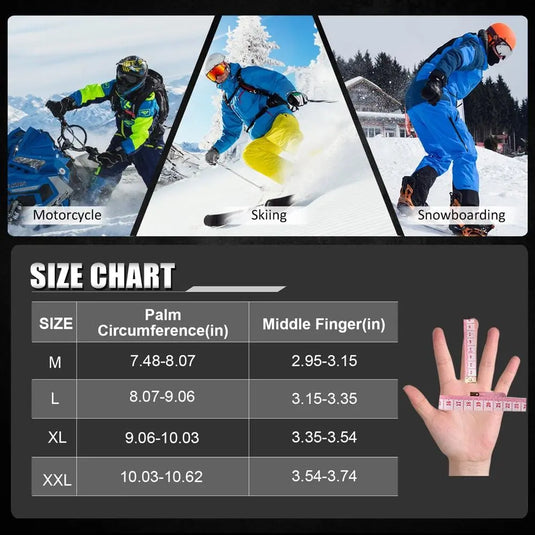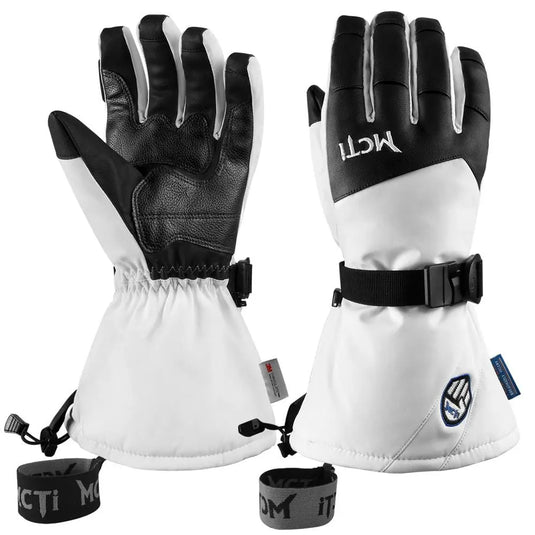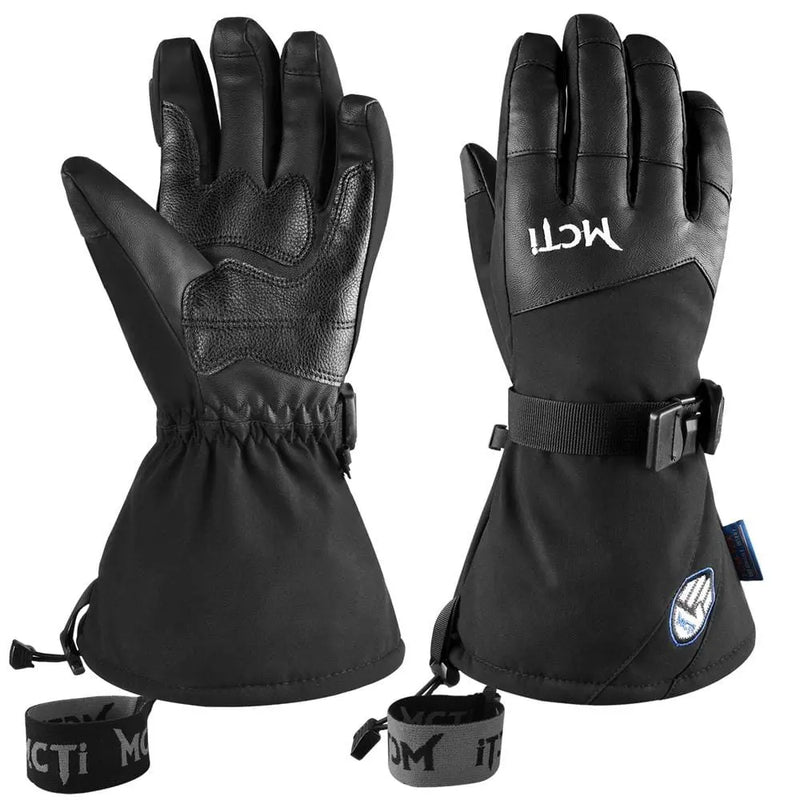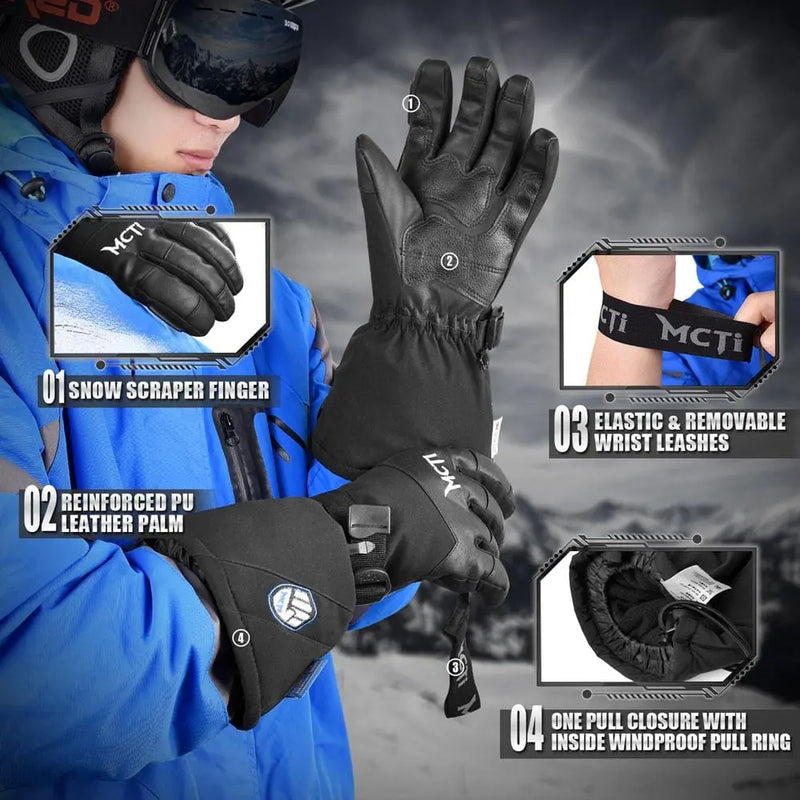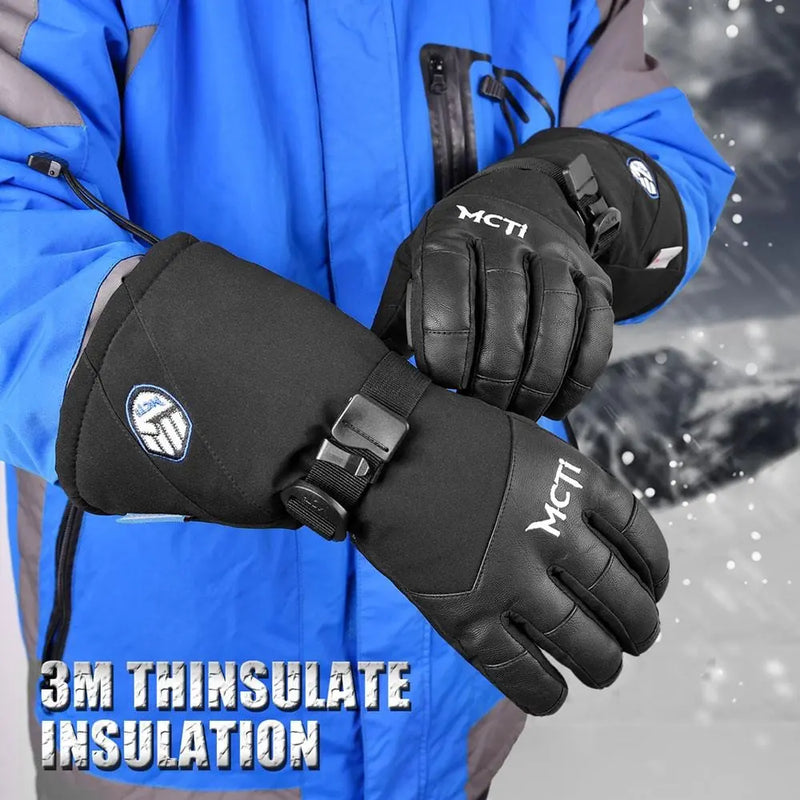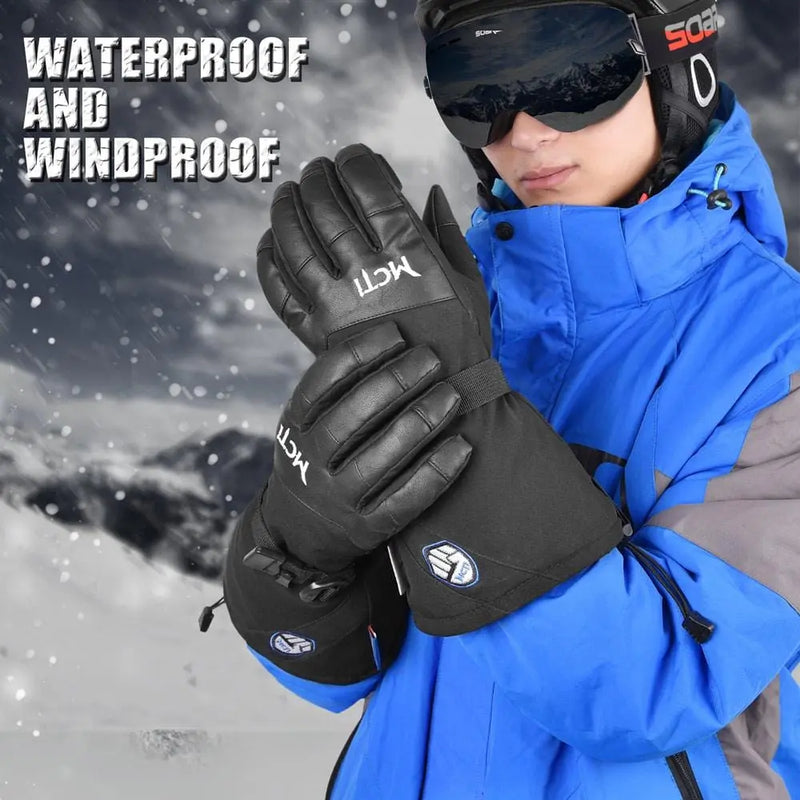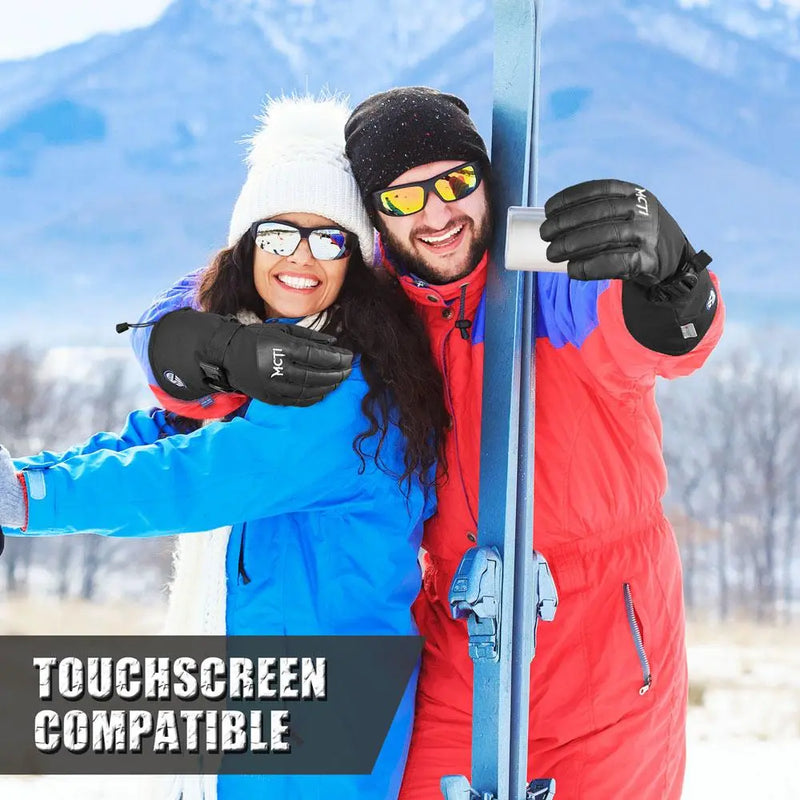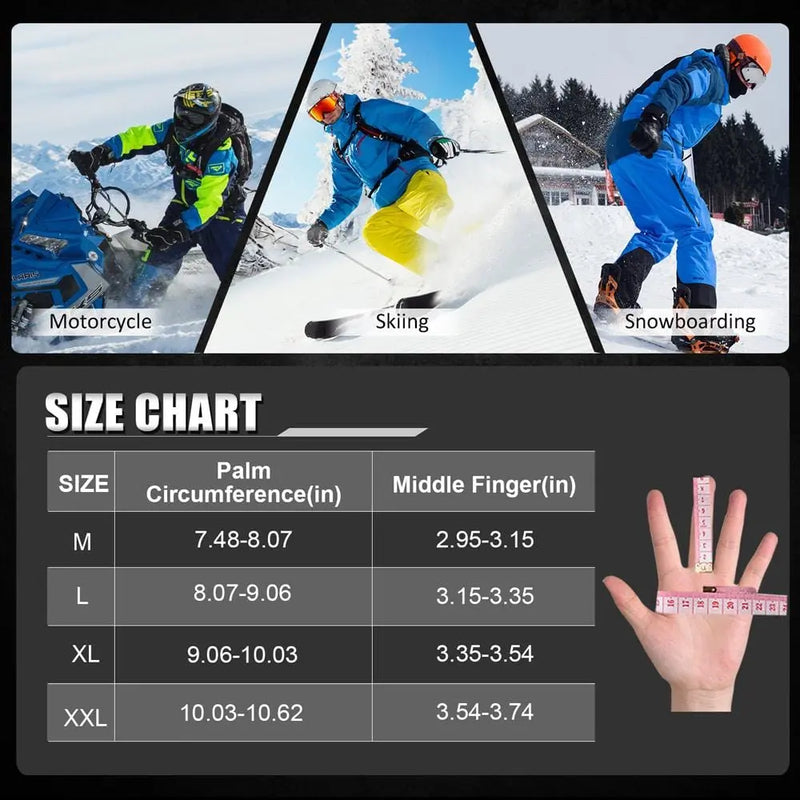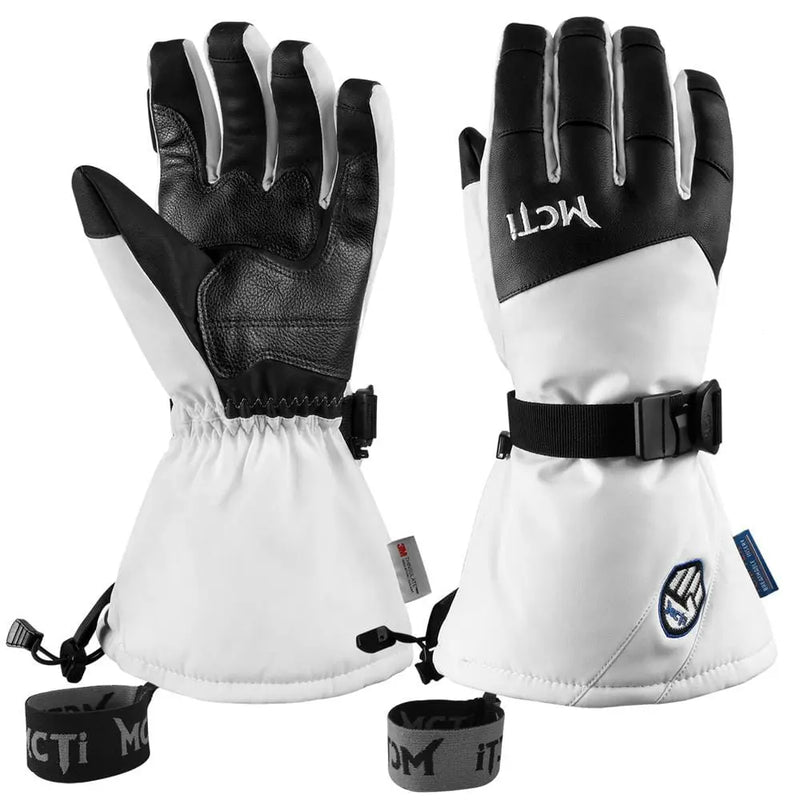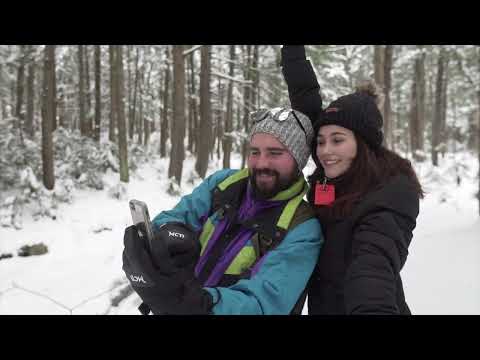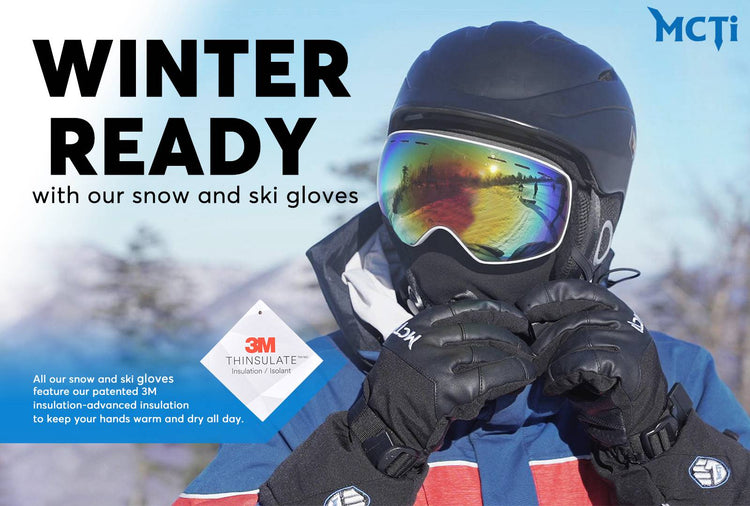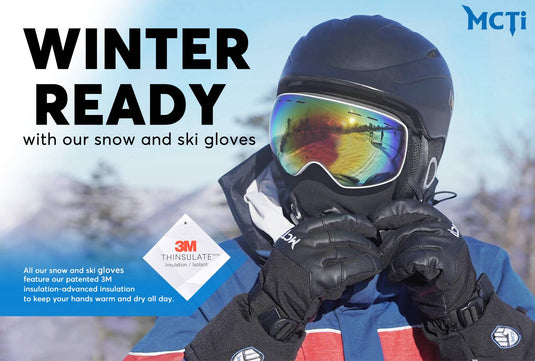 Warm&lightweight
Extreme Cold Weather Winter Ski Gloves
ski gloves men are insulated with 150 grams G-TYPE 3m thinsulate insulations keeps hands warm in temperature around -30℉/-35℃.
3M thinsulate insulation is warm, durable, versatile, yet lightweight. It helps to trap and hold body heat, while still allowing mositure to escape. Our gloves insulation can quickly restore fluffiness without deformation after extrusion and proper cleaning.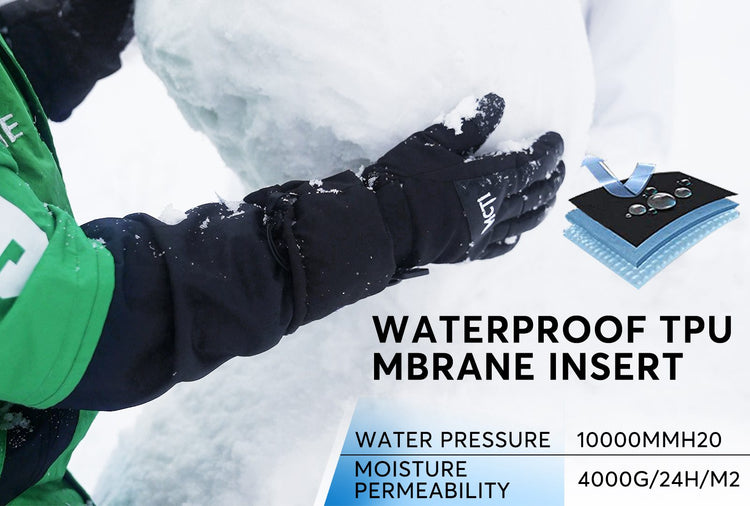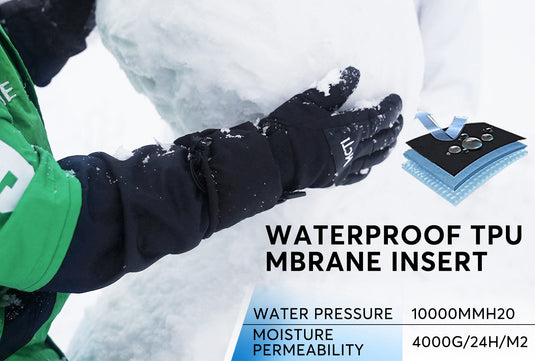 Waterproof Ski Gloves
The tpu membrane keeps wicking out moisture and helps hands to stay warm and dry in winter sports all day long.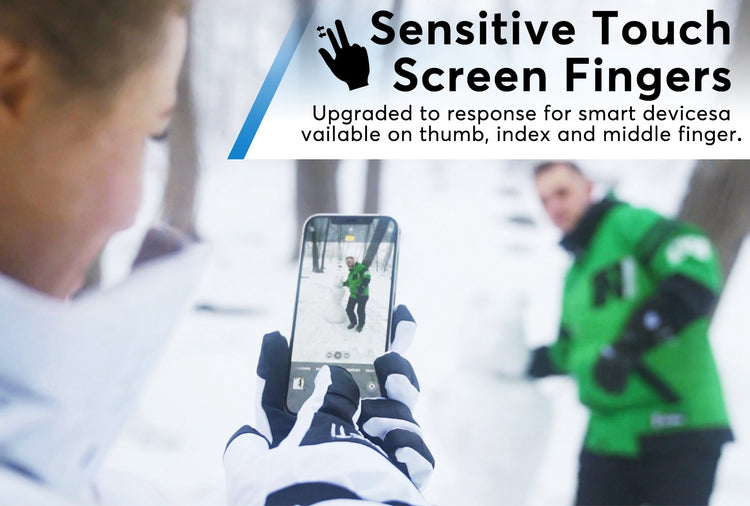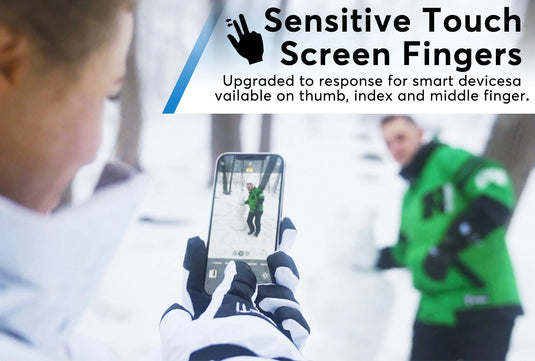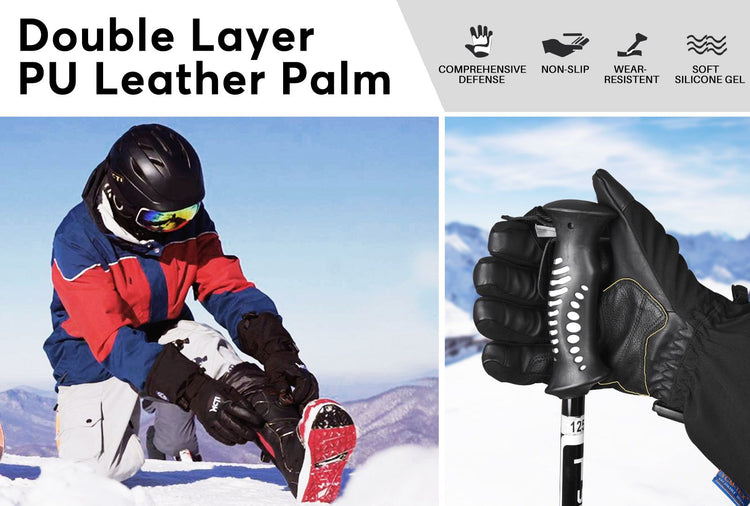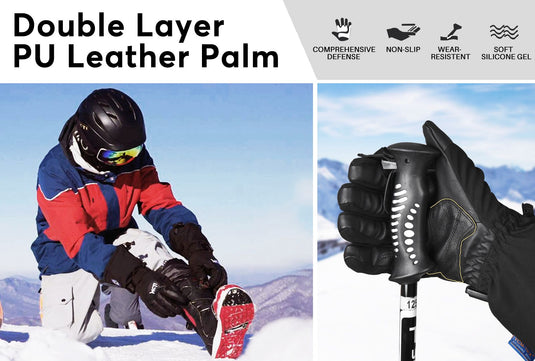 Stronger Hand Grip & Double Guard to your Palms
Your hand will subconsciously support the ground or catch the snow when you falls down in skiing especially in high-level road skiing. Your hands will get scratched with normal gloves without extra protection on the palm, or your gloves won't last longer without strong palm wear resistance test.

These MCTi brand gloves enhanced the leather part on the palm in which part will be easily worn out when catch the snow in your slopes skiing, downhill skiing and high-level road skiing. It protect your hands effectively and more durable to use. The soft leather on the fingers part keeps the most flexibility to hand grip.