Washing & Cleaning Ski Gloves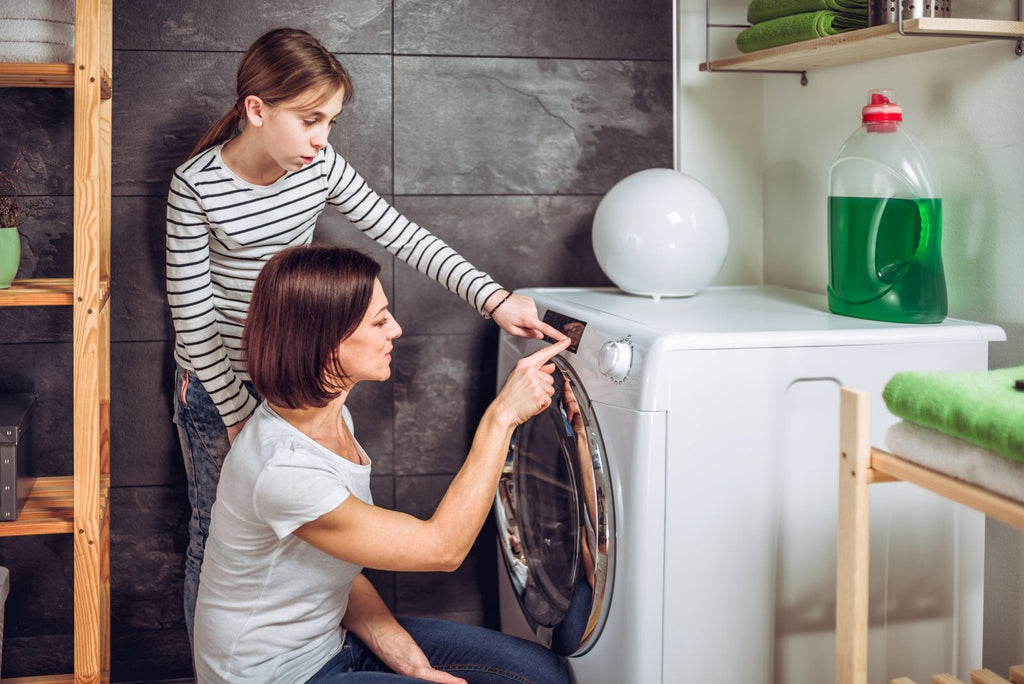 Cleaning Ski Gloves
Gloves with SEWN-IN FIXED liners:

washing ski gloves with fixed liners

Don't wash ski gloves very often. But if you must: hand wash them, following these directions:

1) Start by using a dry rag and remove excess dirt.

2) Spot clean with water only. If that doesn't do the trick...

3) Use a mixture of water and very mild soap or Woolite. Do not use bleach or fabric softener. Spot clean with the rag. If that doesn't do the trick...

4) Submerge in the water/soap mixture. This will also clean the inside of the glove/liner. Very gently rub the gloves together to distribute cleaning mixture. You can also use a mild spray deodorizer / air freshner inside.

5) Rinse thoroughly and squeeze water out. Don't wring or be too rough.

6) Air dry them slowly. NO HEAT. More information on drying

7) Consider treating the leather, once dry, with a leather cleaner/conditioner.

Learn more about essential leather treatments

8) If you need to restore the water-proofing you can use a leather water-proofer for the leather and a spray DWR on the non-leather material. There are also numerous sport washes that do all the above as well.



Gloves with REMOVABLE liners:

washing ski gloves with removable liners

Don't wash ski gloves very often. But if you must clean the LINERS, follow these directions:

Washing Machine Directions

1) Set the washing machine to the gentle cycle with cold water. Machine washing at normal speeds could damage the material or stretch it out.

2) Pour in the proper amount of mild detergent based on the size of the load. Make sure that the detergent is gentle, such as infant detergent or a fine fabric wash. Harsh detergents could hurt the fibers and compromise the breathing of the fabric.

3) Wash with like material and color. Avoid washing with rough materials.

4) Air dry or use low heat in dryer for short period of time. Hang them up to finish.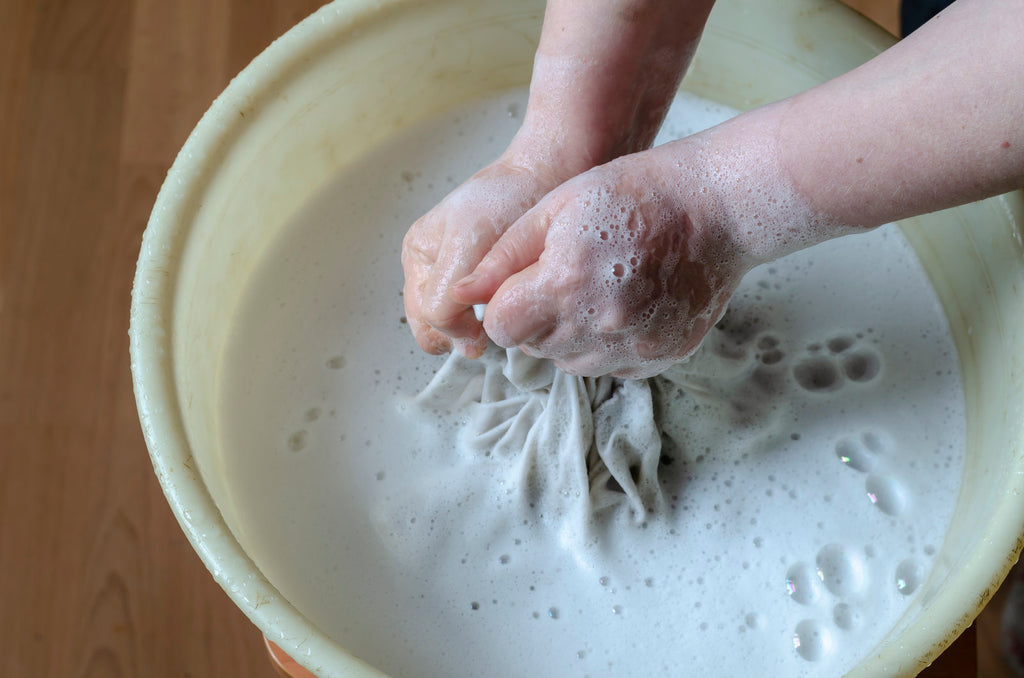 Hand Washing

1) Fill a sink with water.

2) Use either mild detergent or vinegar. Hand scrub. The detergent or vinegar will remove other odors and kill germs.

3) Air dry or use low heat in dryer for short period of time. Hang them up to finish.



Cleaning the Shells

cleaning shells ski gloves

If you must clean the outer SHELLS, follow these directions:

1) Start by using a dry rag and remove excess dirt.

2) Spot clean with water only. If that doesn't do the trick...

3) Use a mixture of water and very mild soap or Woolite. Do not use bleach or fabric softener. Spot clean with the rag. If that doesn't do the trick...

4) Submerge in the water/soap mixture. Very gently rub the gloves together to distribute cleaning mixture. You can also use a mild spray deodorizer / air freshner inside.

5) Rinse thoroughly and squeeze water out. Don't wring or be too rough.

6) Air dry them slowly. NO HEAT.



Leather Treatment once cleaned

leather conditioning ski gloves

-Consider treating the leather, once dry, with a leather conditioner.

Learn more about leather treatments

-If you need to restore the water-proofing you can use a leather water-proofer for the leather and a spray DWR on the non-leather material. There are also numerous sport washes that do all the above as well.



Final notes: ski gloves that are designed and built tough handle washing and cleaning much better. Cheap, low quality gloves do not. If you are stickler for clean, odor-free gloves you must buy gloves with removable liners. We have Kid mittens are specifically designed for this purpose. Check them out