Top 9 Hiking Gear Essentials Not to Forget to Bring
The hiking season is closing in rapidly. Maybe you have not been out in the outdoors for a while, but don't worry. We are here to freshen up your memory. In this top 9 Hiking Gear Essentials Not to Forget to Bring we list hiking gear you always should remember to bring.
Hiking Gear
1. Navigation
A Good ol' map and compass together with a fully charged smartphone is the best way to go for the modern hiker.
2. Food & water
To stay hydrated is during a hike is fundamental. Bring a bit more supplies than you had originally planned. Especially water.
3. First aid kit
A must to bring, although you hopefully won't need it.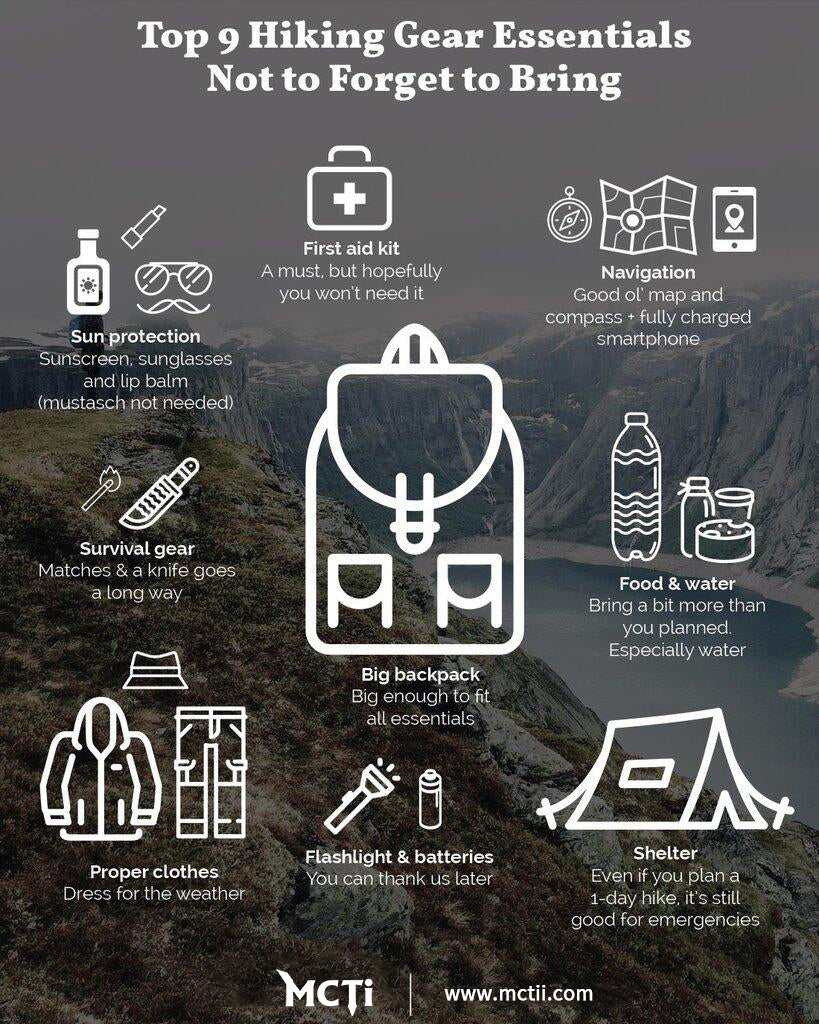 4. Proper clothes
Dress for the weather. You don't want to find yourself in heavy rain in jeans and no rain jacket.
5. Sun protection
Sunscreen, sunglasses and lip balm. If it's summer, just bring it! Trust me. I am talking from experience.
6. Survival gear
Matches & a knife goes a long way.
7. Flashlight & batteries
Even if you don't plan to hike until late night, this is still good to bring anyway. Especially considering how light a flashlight you can buy these days.
8. Big backpack
Big enough to fit all essentials. It better be comfortable too. Like our best-selling 50L hiking backpack.
9. Shelter
Even if you plan a 1-day hike, it's still good for emergencies. I hope we have covered the most important hiking gear with this list, but if you think we have missed something, please feel free to fill us in in the comment section below. With this we wish you a happy hike!
Our MCTi UV Cooling Mask made it to top pick by Gunnman
Check the link to see more detail: MCTI